Scouts Spreading Holiday Warmth!
"October extinguished itself in a rush of howling winds and driving rain and November arrived, cold as frozen iron, with hard frosts every morning and icy drafts that bit at exposed hands and faces."
― J.K. Rowling, Harry Potter and the Order of the Phoenix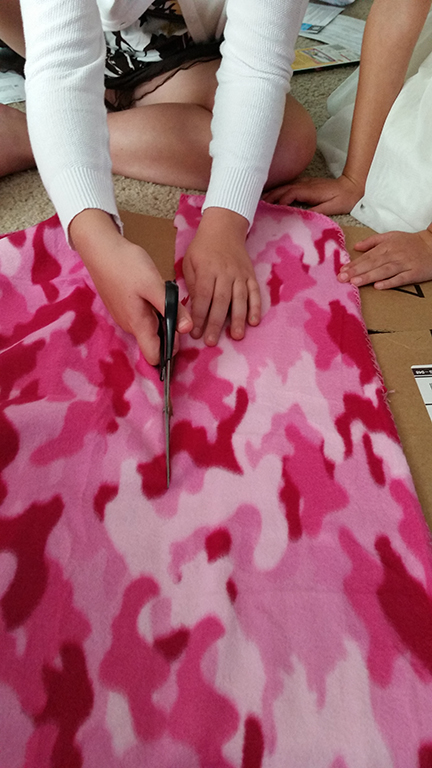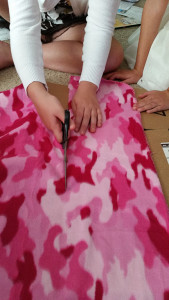 As the winter weather is fast approaching, our girls took an evening to help those in need this winter. Our Junior girls recently spent an evening making no-sew fleece scarves out of fleece blankets. A 50×60″ fleece blanket – those kind you'll see in the bargain bin or holiday aisle – can be converted into 5-8 no-sew fleece scarves, depending on size, and that can quickly turn those holiday bargains into a mountain of scarves!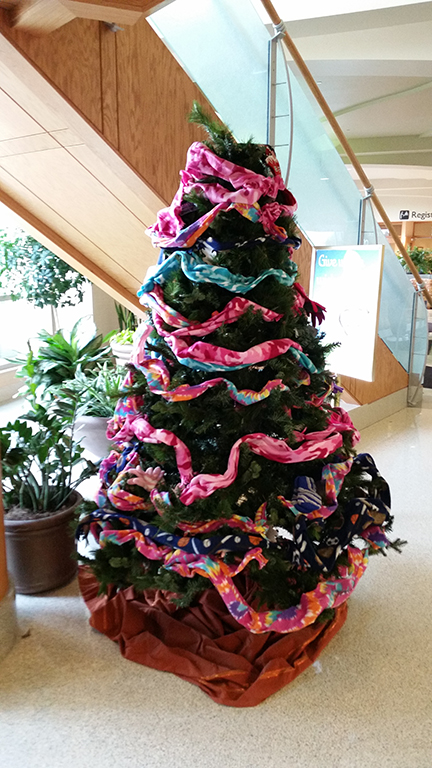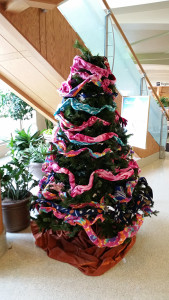 In all, our little troop of six made more than six dozen scarves, some of which decorated our hat and scarf tree at a local hospital (to be later given to patients and visitors in need) and the rest to a local Baptist church that has a food and clothing ministry.
What we loved about this project was it was a simple activity that the girls could teach each other, and they could quickly complete their project. I loved that they figured out ways to put their own touches on the scarves, from fringes to bows.
Even better, we didn't have to count on the girls remembering to bring hats or scarves into a meeting or an extra shopping trip for parents. It's a year-round activity that was simple to help with, yet challenge and delighted my Juniors.
Other great fleece making idea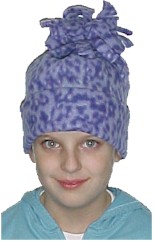 Fleece Hat
One seam is all it takes to make a cozy winter hat from fleece. Direction here
ABOUT AUTHOR: Robbie Schneider is a Junior troop leader and Cub Scout Mom in the Midwest. She shares her scouting adventures at
UseResourcesWisely.com
.