Girl Scout Bronze Award: Boredom Buster Bookshelf
Submitted by Troop 65026
In April 2015, Troop 65026 from Danvers, Massachusetts earned their Girl Scout Bronze award after a year of hard work volunteering for a local nursing home.
They provided many hours of volunteer service spending time with the residents and learning their likes and dislikes. They provided holiday centerpieces for Thanksgiving and Christmas, holiday cards, and sang Christmas carols throughout the building.  If your looking for some great free greeting card ideas check out makingfriends.com site.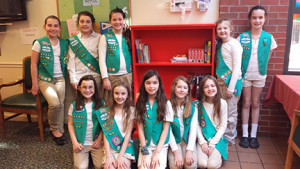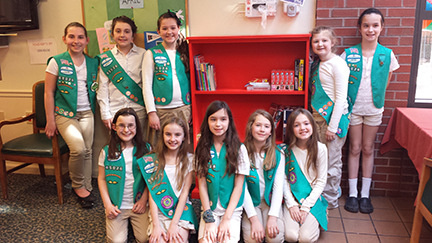 They also used money earned from Fall Product and Cookie sales to design and build a book shelf that they called a "Boredom Buster Bookshelf." They filled this bookshelf with games, puzzles, and activities that would provide hours of entertainment for the residents.
They presented the shelf to the residents at a small celebration where residents, staff, and family were invited to celebrate the hard work these girls had put towards this project. Cake and cookies were served.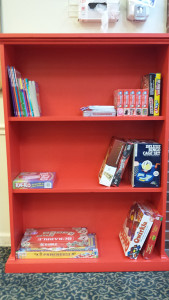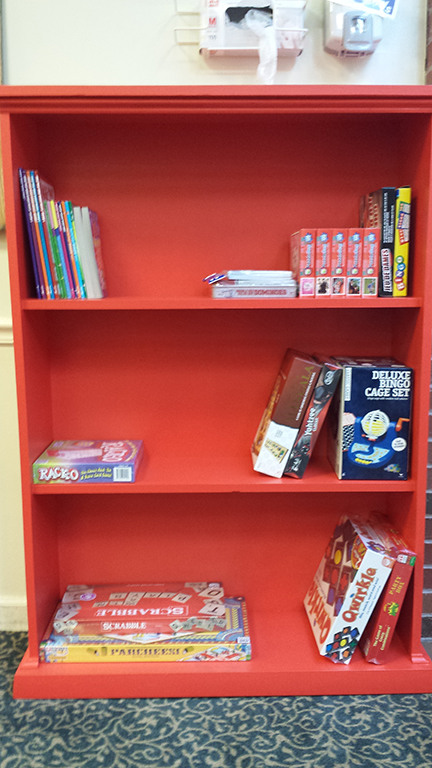 The girls put in countless hours of hard work towards this Girl Scout Bronze Award project and learned many things along the way including dedication, teamwork, and giving back to the community. At the end of this project, they saw the faces of the residents who were overjoyed with appreciation and excitement and it made all the hard work worth it.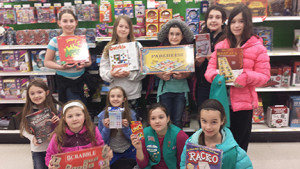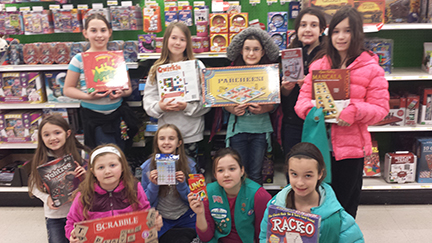 Supplies Required for shelf:
Wood
Nails
Paint
Wood Glue
Games
Puzzles
Word Searches
ABOUT THE AUTHORS: The leaders for Troop 65026 are Allison MacDonald, Maryann Owen, and Niki Mather. Between the three leaders, they have over 40 years experience in Girl Scouting. They enjoyed leading this group of amazing girls through this process and are excited to continue Girl Scouts!