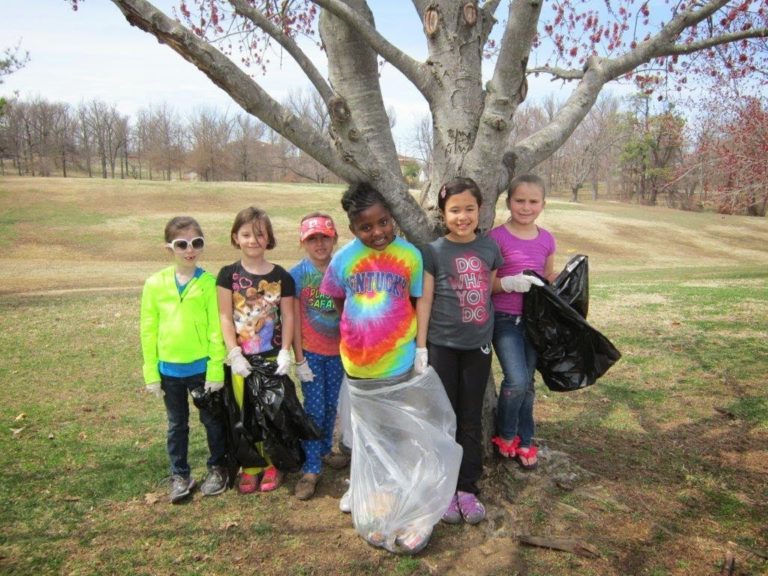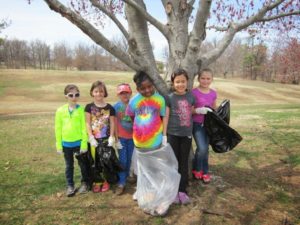 Our Junior Troop, 1887, has made a commitment to participate in at least 1 community service project EVERY month and is overall the MOST active troop in Hopkins County! That is something to be proud of. In addition, the girls also earn at least 1 badge per month and take at least 1 trip every month! We are go, go, go and sometimes that can get overwhelming, but the changes I have seen in these girls has made everything worth it!
One of the most recent badges the girls earned was the Junior Animal Habitats badge. Our troop drove 3.5 hours to Saint Louis, MO to embark on our adventure! Our Junior girls participated in the "Snooze at the Zoo" event.
We arrived at the zoo at 6pm and took our first hike to the birds exhibit where we unloaded luggage, went over the rules and then the girls made a bead craft of their favorite nocturnal animal.
Then, we joined other troops and learned about Tasmanian Devils way of life… hunting and survival and the girls played a game to see how they survived and why they are now an endangered species.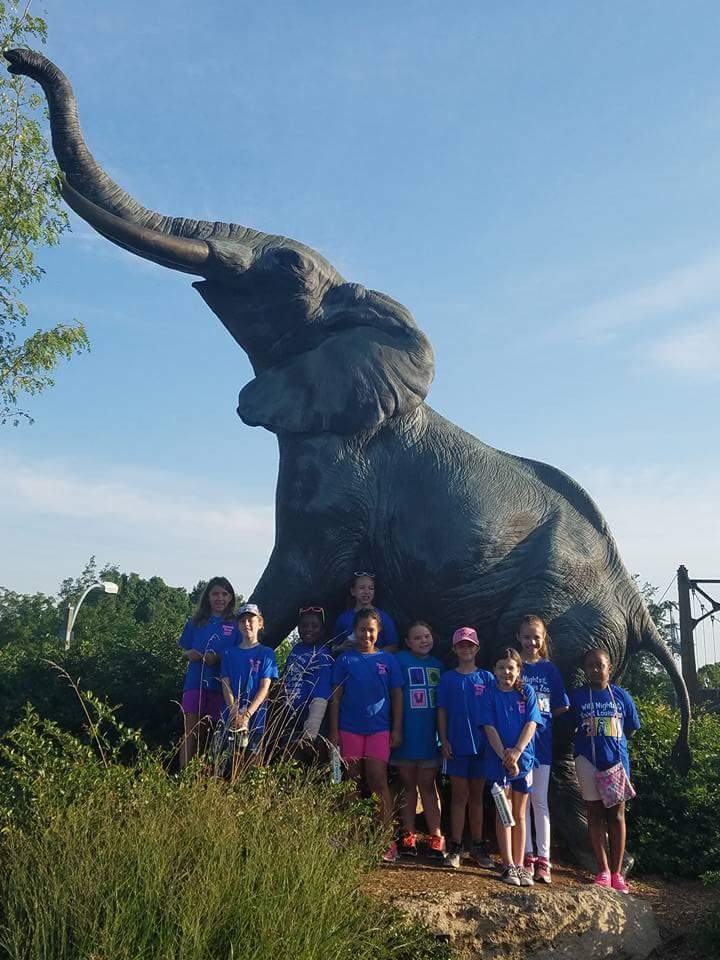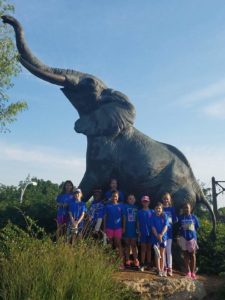 We had dinner at nightfall right before our first hike to the reptile building. In order for the girls to observe the nocturnal animals in their habitat without disturbing them, the adults had flashlights with red covers. The girls filled out a data sheet while observing their way of life. We continued our hike through cat country where we saw many animals sleeping… we had to be quiet!
Arriving back at our camp site from an exhausting night, we all fell asleep outside, under the stars, while hearing the seals bark and lions roar all night… it was amazing!
When morning approached, we woke up very early for our morning hike, as we completed our zoo adventure! We were able to complete 4 out of the 5 steps to Animal Habitats badge at the zoo and we finished the badge at our first meeting in August by building bug jars!!!
We leaders try to make Scouts as fun and active as possible! This was just one of the many badges we have earned as a Junior troop!
Combining activities such as camping and a trip to the zoo make earning the Animal Habitats badge a great experience.
Additional Resources for Animal Habitats Badge
The Animal Habitat Badge in a Bag® is great to combine with a trip to a local zoo or nature center. If your troop can't get out, we've made this an easy badge to earn during your meetings. Either way, you can print our word search fact pages and your girls will learn about some fun animals and their habitats. See our blog post for more information about the Animal Habitat Badge in a Bag® from MakingFriends®.com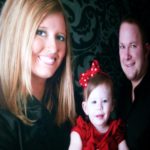 Hello! My name is Lynde Reed. I have been a scout Leader for 4 years! Here's a little background about me… I am 29 years old and have lived in Kentucky my entire life. I have a heart and passion for helping others by mission work and volunteering my time to our community. My first mission trip was New York City in 2004 to witness to others and my second mission trip was in Guatemala in January 2016. I was a part of the first medical/dental team from our area to serve! It was such a blessing! My other passions include being a wife, mother, dental assistant and a troop leader! Being a leader has opened my eyes and has made me view life and the community that surrounds me in a whole new way! Since being a dedicated Volunteer my heart has grown tremendously! I love being a scout and all the opportunities that come with that responsibility.