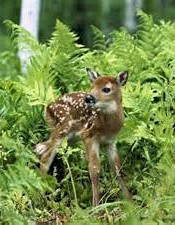 Your Girl Scouts have probably been learning about animal habitats since first grade. Don't expect them to be excited about this badge unless you plan some hands-on fun. The Animal Habitats badge is a great badge to enhance with a trip. Go on a hike or camp, or a trip to the zoo or your local nature center. Nothing is better than an outdoor hands-on learning experience.
We've put together some information about wild animals you can share with your troop before heading out into the woods. But if you are stuck inside you can still make it fun. Bring your laptop and show videos. Check out the Goodall series on the Animal Planet site. If chimps aren't their thing, an internet search will give you plenty of options to choose from. Just beware, I got some pretty crazy options when searching for Wild Animal Videos so you might want to have some options bookmarked before your meeting!
Either way, our Animal Habitat Badge in a Bag® will be a big hit with the girls AND with you. Here are the activities we have included to make your Animal Habitat badge experience a huge success: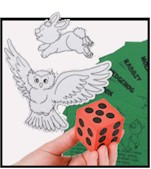 Step 1. Find Out About Wild Animals
Our Badge in a Bag® kit includes a hiking game where your girl scouts are life-sized game pieces. They move about the board and encounter woodland animals. Game cards have information about what to do when encountering that animal including instructions to move forward or backward.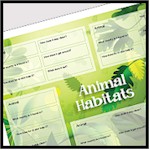 Step 2. Investigate an Animal Habitat
Taking a trip to the zoo will be an exciting adventure. Give your girl scouts our included worksheet to fill out with help from a zoo employee. No zoo trip in your future? No problem. We have a dozen colorful printable fact sheets about rainforest animals with word searches that will engage your girls.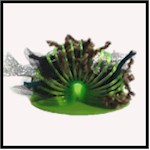 Step 3. Create an Animal House
Give birds a helping hand by providing some supplies for them to build a next. If your girls are interested, the Humane Society has a video about nest building. Our Animal Habitat Badge in a Bag® kit includes an activity to help.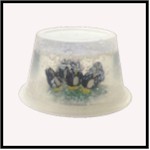 Step 4. Explore an Endangered Habitat
Learn about the penguin habitat and why it is endangered. We've included supplies to make a snow globe that represents this animal habitat. Not into penguins? Make a different kind of habitat. Use your container to make a micro-rainforest. Use floral clay as the base. Add some bits of plastic plants or construct some out of duct tape. Finish with a few drops of water before closing it up. Set your habitat on the windowsill and see how the moisture condenses on the plants.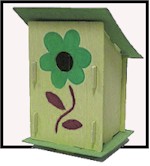 Step 5. Create a Backyard Habitat
Start by assembling and painting the bird house in our Animal Habitat Badge in a Bag® kit. If your girl scouts are really interested, maybe you have a bronze award idea brewing. Explore some possibilities with your girls.
If they are not ready to jump into a big project but still want to do more for our feathered friends, make bird feeders! FreeKidsCrafts.com has two ideas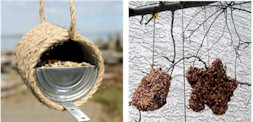 to check out. This recycled bird feeder needs some adult help. (Why not get the Dads involved?) Or make easy hanging bird feeders.
Remember, your Girl Scouts want to have fun but as Juniors they are truly beginning to understand and enjoy participating in projects that make their world a better place.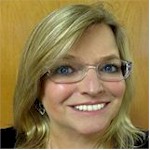 About Terri Bose
As a Girl Scout in the 70s, I was thrilled to be a Brownie. I remember all the fun we had at meetings. I absolutely loved to earn try-its and get patches. Unfortunately, Junior Girl Scouts was a different story. My leader never had anything fun planned. I earned dozens of badges on my own but don't remember earning any with my troop. Needless to say, I never bridged to Cadettes. Later on, When I became a leader for my daughter's troop, I realized just how much time and effort it took to be an engaging leader. I began sharing ideas on my website
makingfriends.com
and then went on to develop the
Badge in a Bag®
line. I would like to thank all the leaders who have given me ideas and input throughout the years and plan to continue to share as much as possible.