submitted by Denise Raich
One of the bad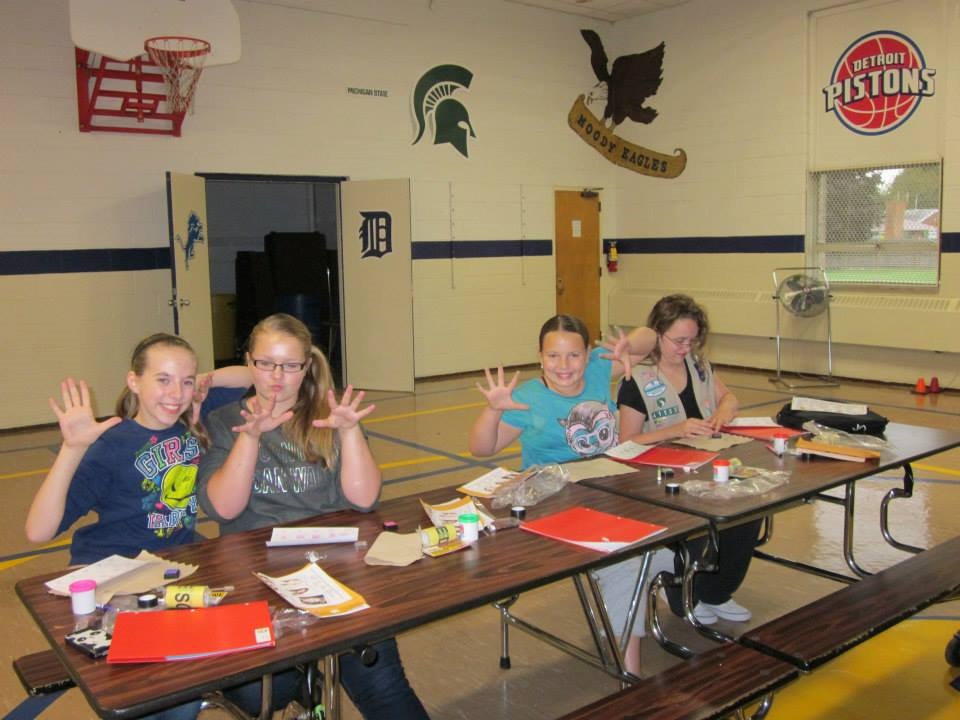 ges that my Cadettes had been wanting to earn is the Special Agent badge. Being in Law Enforcement, I have fingerprinted several subjects over the years and was excited for this badge also. I purchased the Special Agent Badge In A Bag® from makingfriends and brought it to our last meeting. The girls were excited when they saw what was inside.
They fingerprinted themselves and then we looked at the prints with the magnifying glass. We were able to classify them using a classification card that I had . One of my girls had a "tented arch" in her print, which all the other girls thought was "cool".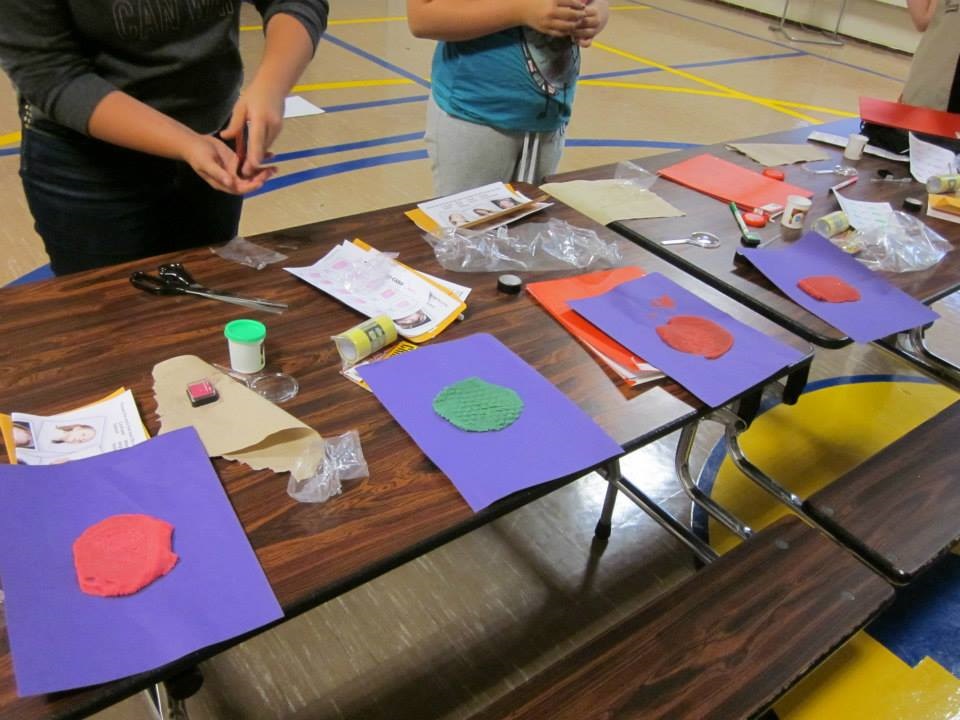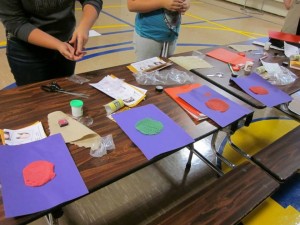 Then they took their shoe impressions in the clay dough. We were unable to guess who's print was who's because they all had different colored clay dough, but they did get to look at the different tread marks.
Our next experiment turned out to be their favorite, the blood splatter analysis. I gave them each a large white piece of paper and had them drop their blood on it at different inch intervals. It was interesting to see the different patterns the splatters made.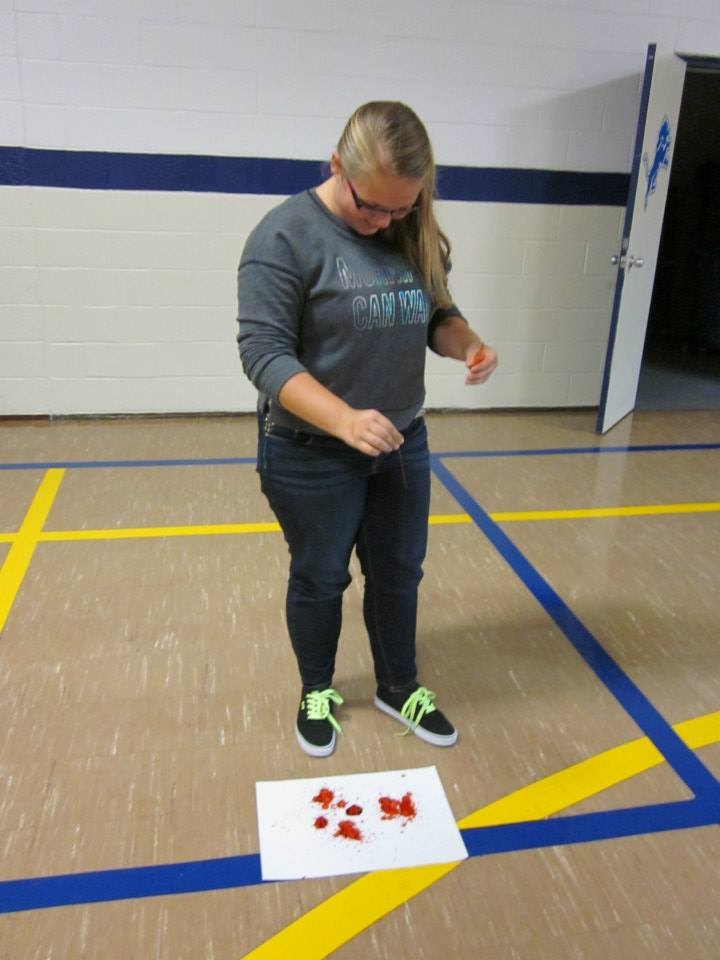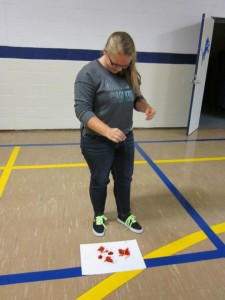 They identified the facial expressions and said how hard it was to choose just one emotion for the photos sometimes.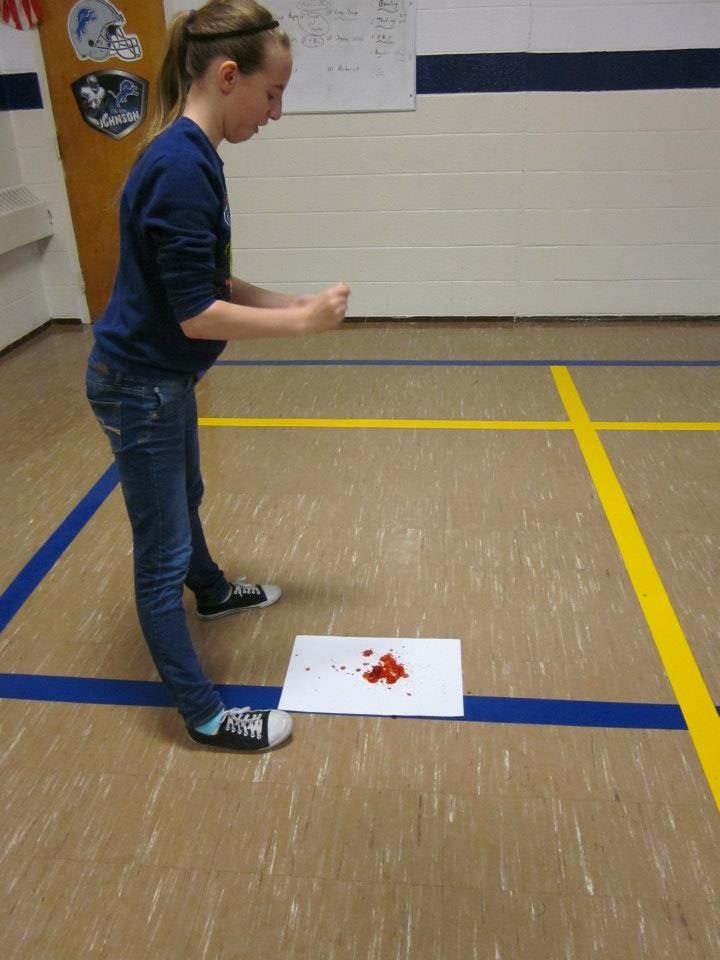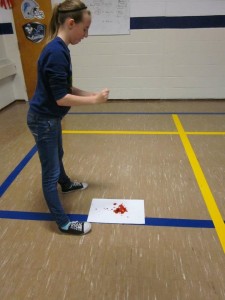 For our Crime Scene envelopes and our "who done it" portion of the badge. I had called one of the girl's moms earlier in the day and asked her to fingerprint her daughter before the meeting and bring them with her. I set up a scenario that we were at our meeting and someone had ransacked our meeting space and some items were missing. But, they had left behind these fingerprints. So, I gave the girls the fingerprint cards and had them compare them to each of their cards and then vote on who they thought did it. One girl mentioned the "tented arch" when she was comparing the prints, but then didn't guess the correct girl.
The girls enjoyed using the badge in a bag, and I would highly recommend it to any leader looking to do this badge.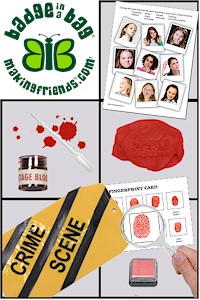 This will be one of the best learning experiences for your girls! Complete five requirements for the "Cadette Special Agent" badge. All you'll need is scissors, paper and pencil. Everything else is included. Individually packaged for your convenience.
Get your Badge In A Bag® kit now!
My name is Denise Raich and I am a lifetime Girl Scout member. I was a Girl Scout for 10 years as a girl, earning my Silver Award. I have been a leader for the past 7 years for my daughter's troop. I have been a Service Unit Manager, Troop Organizer Coach/Recruitment, and am now a Leader Support Coordinator. Looking forward to using the aMAZE journey in a bag starting next month.