Submitted by Troop 80671
Our troop have used many of MakingFriends®.com badges in a bag throughout the years. One badge that stands out from the rest is the Jewelry badge for Juniors. The girls enjoyed the opportunity to make 5 different kinds of Jewelry and we also added a additional safety pin bracelet that I want to share with you today.
Watch my girls working with the MakingFriends®.com Badge in a Bag® kit in this short video. The kit is available online at: MakingFriends®.com
Girls Making Jewelry
Safety Pin Bracelet
To make this you will need:
Large safety pins – approx 70
Lots of small beads
2 Elastic cords

1. Firstly open up a safety pin and just thread lots of beads onto it, almost to the tip, then close it. Repeat with all of your safety pins.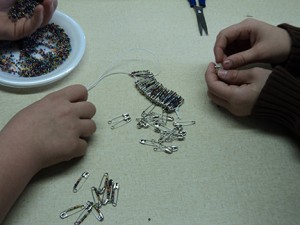 2. Once you have all your safety pins with beads put together, thread the safety pins onto the elastic cords.
3. Wrap the bracelet around the person wrist that you want bracelet to fit and pull two ends of cord to put them under a bit of tension, and then tie them together with a simple overhand knot.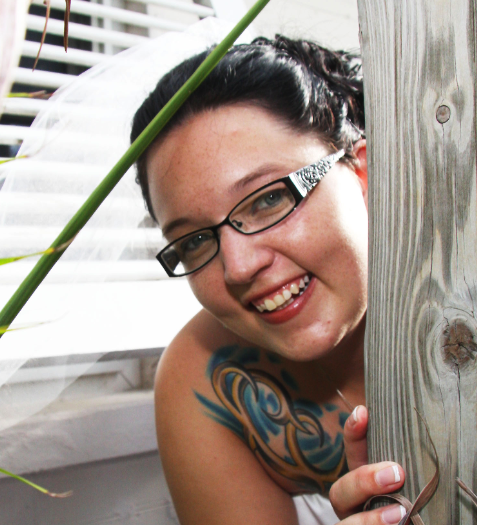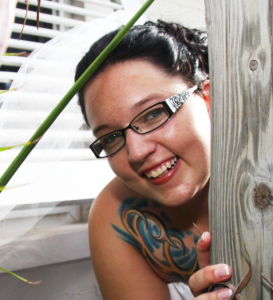 I am a leader just like all of you, my name is Jodi Carlson, I have been in scouts for 24 years, first as a scout for 12 years with my mom as my leader and then after graduation I came back and continued as a leader, with my mom and 10 others, we have a multi-level troop of 40 girls ranging in age from 6 years to 18 years, I have many stories, ideas, games, and songs that I have used over the years and want to now pay it forward to leaders everywhere.