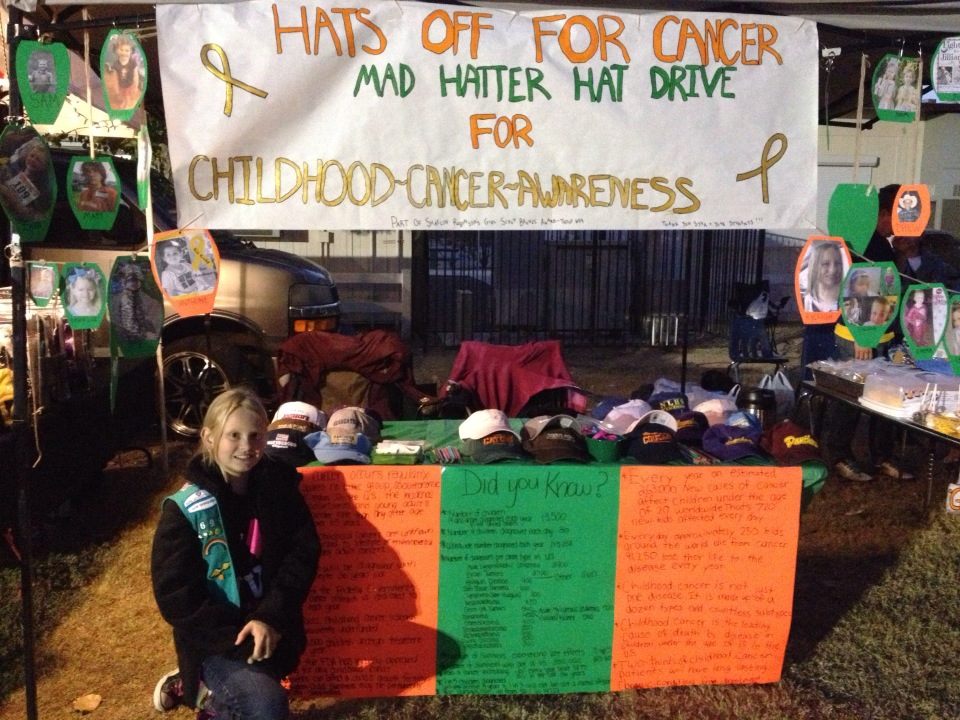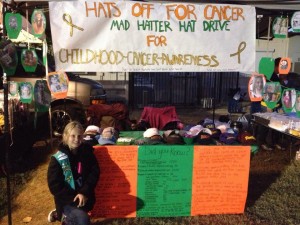 submitted by Jennifer Barrows – Troop 699
This is Shaelin, a first year Junior from Troop 699, located in Hemet, California. Shaelin took inspiration for her Bronze Award, from her older sister, Kyleigh. Kyleigh is a Childhood Cancer Survivor, having been diagnosed with Acute Lymphoblastic Leukemia at the age of 5, in 2007. And like Kyleigh, Shaelin decided to base her Bronze Award project around Childhood Cancer Awareness.
Hats Off For Cancer Project
Shaelin decided to approach her school's Vice President and ask for permission to hold a hat drive. After taking her idea to the School Board, Shaelin was given just two days to hold her hat drive.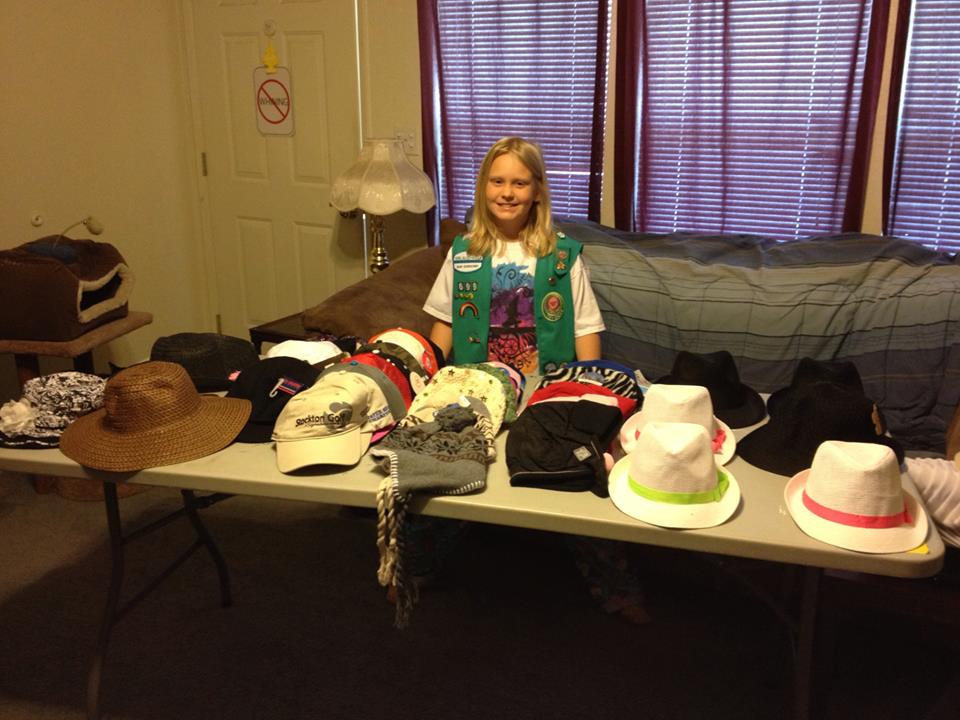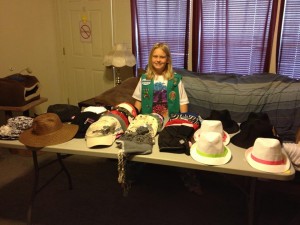 During those two days, her school, San Jacinto Valley Academy, helped her to collect a total of 380 hats. Shaelin had also posted signs and baskets at two of our Girl Scout Council locations, collecting an additional 40 hats.
Together with SJVA and our GS Council, Shaelin has collected a grand total of 420 hats for an organization called Hats Off For Cancer. Hats Off For Cancer provides hats for children who have/have had cancer.
With permission from Hats Off For Cancer, Shaelin plans on making a donation to the Camp Ronald McDonald For Good Times family camp, this April 2014. She will also be shipping hats to Hats Off For Cancer.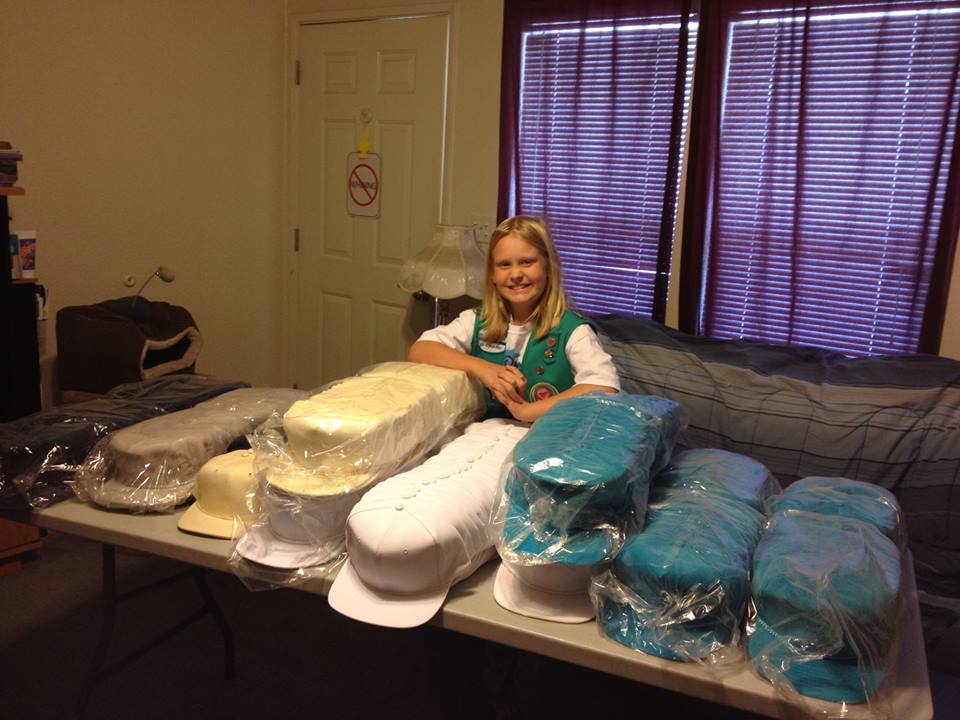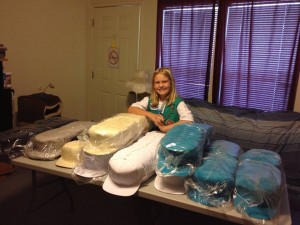 In order to make her Bronze Award sustainable, Shaelin also held an informational booth at her school's Harvest Festival, where she spoke with people about Childhood Cancer. She also plans on continuing to host this hat drive each year, with the help of her school.
Shaelin is also working with rest of her Troop, on their Bronze Award. A video about Stereotypes.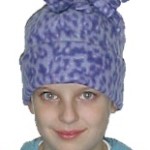 If your troop is inspired by Shaelin's project, they might also want to make hats. Directions for Easy Fleece Hats can be found at MakingFriends.com
My name is Jennifer, and I have been a co-leader for my daughter's troop, Troop 699, for just over three years. I couldn't imagine not being involved in Girl Scouts, as it has provided my daughters with once in a lifetime experiences. I am a work-from-home mother, so I am able to take the time to help plan meetings (when I am needed), fill out paperwork for trips, help organize parties/patch ceremonies, and drive on trips/to events.