Leader wants your advice: We have a group of 10 girls entering Brownies. We've been together for a year now. An opportunity for a brownie camporee became available and here is the dilemma: One or two girls would not be able to go, because their parents think they are too young to be away for two nights. Do we go without them? We will have three adults and it's cabin camping, by no means roughing it. I feel horrible leaving two girls out, especially when l know all the other girls will be talking about it a lot.
This sparked a lot of responses from our Facebook group: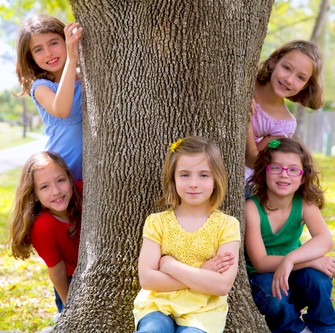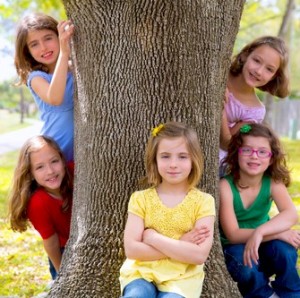 Kelly wrote: If the parents are registered volunteers they can go with you and help you out wink emoticon And definitely take the rest of the troop. You can't hold the rest back because two cant go, for whatever reason. We only had 100% participation for one trip out of 10-12 last year. If we didn't do things because all of them don't go we'd never do anything.

Jennifer: I have had troops for 15 years. If I didn't do something for my girls because we lacked 100% participation, we would have done about 5 things in all those years. You offer to all. You try your best to accommodate all but in reality, you need to just forge forward. The girls that went will have a great time. The girls that missed will feel sad, everyone will miss them but hopefully they will be a able to attend next time. Have a great adventure!

Jessica's experience: We have had this same issue. Parents these days are not willing to let the girls out of their sight. We solved this by having our Brownies go on a Mom and Me 1 night camping trip in a lodge. This way, parents can gain trust. Next year we will go tent camping. If their parents don't want to let them go, they will just have to miss out. You can't hold the girls back because 1 or 2 girls can't go. You wouldn't hold back your daughter back from college because her best friend can't go, so don't keep them away from camping.

Mary's input: Go without. If they or their parents aren't ready, there's no sense denying the girls who *are* ready. The other girls talking about it a lot is a good thing; it'll prove none of them was eaten by a chipmunk, and it'll help nudge the parents along.

Celina: Go. Not every family and girls advances at the same pace. It's ok to go without them. When you come back and all the other girls talk about their experience they will see how fun it was and maybe they will be encouraged next time, maybe try a sleepover or a backyard campout at someone's home for only one night. It's all about baby steps.

Lynne writes in: Yes you should go – since a large majority want to go. The 2 may not be ready to go and would be miserable overnight – making it a bad experience for all. I am not sure how close the location is – but maybe they could stay the day and parents pick them up at night. We have done this before – especially with busy schedules of my girls – it gives them a chance to participate. I am not sure if it is an option for this!

Marie: You will rarely have all girls doing everything at same time. If majority of girls are going and want to then go. I have 12 girls and we had 4 show up to camp last fall.