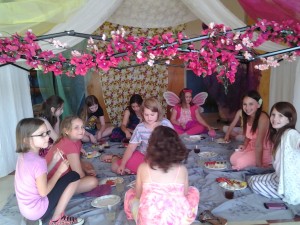 Personally, I hate to say "no" to adding a girl to my troop because every girl deserves the opportunity to be in scouts. So our troop continues to grow. Scheduling my time get more difficult with more levels. As troop leader, it seemed I needed to plan and attend every event. Last year we had a mixed troop of Daisies, Brownies and Juniors. While I successfully merged journeys and petals into one program last year with the three GS levels, adding Cadettes and keeping things relevant to each group seemed like a daunting task. Cadettes and Daisies don't always have the same event needs. Add that to that, my work was busier. My kids were now in high school and middle school with sports, band etc. I had to find solutions. It was time to think about recruiting additional leaders to help.
I talked with my Service Unit Coordinator about an idea to baby step parents into becoming scout leaders. She thought it was worth a shot. If you've ever been to a recruitment event you see many parents of Daisies and Brownies say "Yes, I'll help, but NO I don't want to be a leader" It's scary to be in charge, managing the finances, the cookies, and not knowing if you'll have support, fear of failure. The list of reasons to say "no" is long. So I asked parents help run an individual program level meeting. I assured them that I would continue be the troop leader and cover all the planning and paperwork. Many of the parents said "Yes".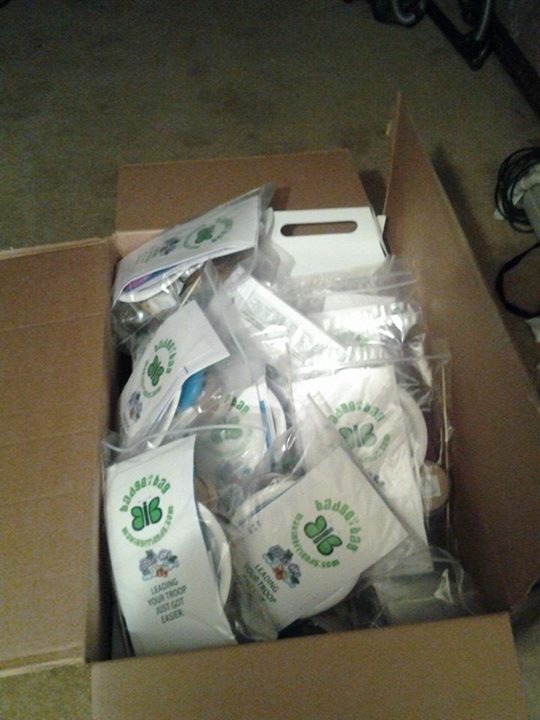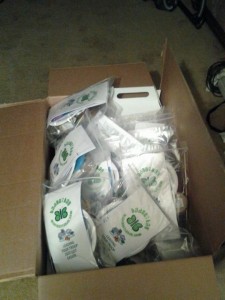 We worked out a pseudo team-leadership format mixing some of the existing leader/co-leader with some of the new team leadership ideas. At the start of the year I maintained my role as the primary troop leader. I had a product sales manager, and at least one primary parent volunteer for each grade level. Those parent volunteer positions served as an introduction to leadership and program mentoring. I prepared the regular meeting activities for each grade level and the volunteers went through the material with the girls at the actual meetings. As this was my first year with four levels including Cadettes I relied heavily on Makingfriends.com Badge in a Bag® kits for our badges and journeys to help me in planning all the levels. Each group completed at least one Journey.
After the first journey, my Daisy parent volunteer was asking about helping the girls work on the other journeys to get their Summit award. She and the girls were excited and engaged and she said "I'll do what I need to do to help them achieve it" I thought "YES, I've got her hooked!!" I provided her with additional online training options from GS. Midway through the year, while I was still doing the purchasing and providing the materials for the Daisy activities, she was planning community service for the daisies (inviting the whole troop), coordinating their take action projects and sorting, organizing and taking home the stuff in between meetings. This last part was huge as my husband isn't such a fan of my GS "corners" expanding in both the garage and family room.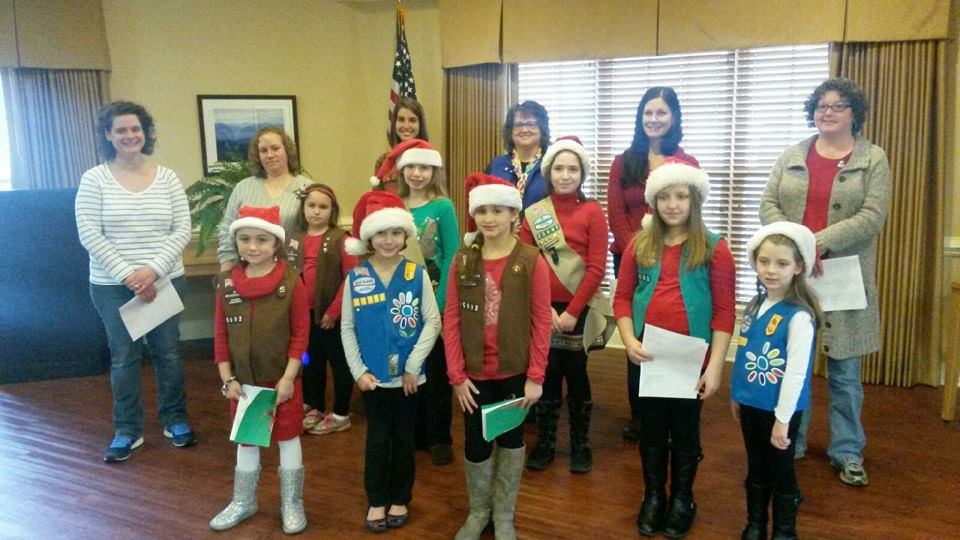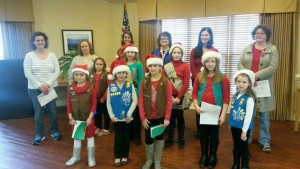 All my parent volunteers/program mentors enjoyed their year. Some learned that its hard to get everyone at an event. The Daisy caroling was less than half the troop. They didn't all jump at more responsibilities, but they all appreciated what goes into a successful scout year. They also are all on board to help out again next year.
So this year's group of Daisies are bridging and my parent volunteer has said she was up for more. She took home the Brownie Girl Guide and is added to our bank account. Next year our Brownie's meeting plans are completely in her hands. Using my mixed troop as a leader mentoring program, along with my councils addition of online volunteer training/ resources has made it easier for parents to find the roles that fit. I've said yes to having Daisies again 2015-2016…so…. I"m on the hunt for my next victim… I mean new scout leader success story.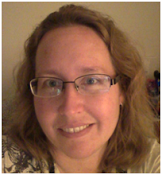 About the Leader : Rebecca Larocque, I'm a leader of a mixed age group troop of 20 girls from Daisy- Cadettes. I've been a leader for six years and what an amazing journey. I love that being a leader has made this introvert get out of my preferred back row seat to up front and singing. I can only hope that I have blessed the lives of my scouts as much as they have blessed mine.