Leader needs some help: I was trying to put together a summer journey 2-day workshop for my Juniors. During the year, too many girls miss meetings due to conflicts so I thought summer workshop would be better. At the time, my girls voted and agreed. Tried to get the girls together for a quick planning meeting and now July is almost gone and we still haven't had that. How do you do scout journeys? It seems impossible to expect all your girls can make to the 8 meeting during the year. To find a weekend where everyone is free is next to impossible. Now summer Journey is not working out. With the Journeys being the core program, I don't want to leave some girls out! Help!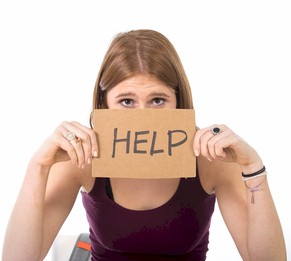 Our Facebook Leaders are quick to help:
Brenda: I set a "save the date" weekend ahead of time & we did the journey ON a journey- we then cabin camped overnight. Most girls made it.

Jessica writes: It's impossible to get all the girls to show up for anything. If they don't show up, they miss the opportunity. It's a good life lesson. Of course, you could offer to let them make it up. I find usually if they can't be bothered to come, they can't be bothered to make it up.

Joy's experience: It is so hard getting all the girl together! What we did (with the girls that could make it) is a journey in a day by MakingFriends® .com. They have these kits that can get a whole journey done in just one day. You set up tables and have the girls rotate, the Badge In A Bag® even come with super detailed instructions to help plan it out in one day. It was a lot of fun for them! If they can't all make it then they can always get the journey from MakingFriends® .com on their own and work on it at home. Good Luck!

Colleen's input: Since journeys are supposed to be flexible, when we do them at meetings, if someone missed one or maybe even 2 of the sessions, they would still earn it (depending on how relevant I think that session is to the message of the journey). I don't count on anything getting done at home. I sometimes offer a Saturday or Sunday afternoon make-up session if enough girls have missed too many sessions. I don't usually do any badge requirements over the summer unless it's all done at one time. That way, the girls who attend that day earn it, the girls who don't, don't. It's way too difficult to schedule summer activities. If you're doing a weekend journey, it's the same thing. If they can make it, they earn it. You just have to choose a day/weekend/time that's good for you and whoever shows up, earns it.

Jill's idea: We've decided to stop doing the Journeys unless a full-day or overnight workshop is offered by our council or another troop in our area. There's been some great opportunities for this in our region and it gets it out of the way quicker. We grew too tired of having girls miss meetings and need to make up work on their own, plus they exhausted us and we just couldn't seem to make them fun enough. I'd rather support a troop's money-earning project and get out of having to plan it myself!

Jennifer's comment: I have younger girls (Daisies) but we have switched to journey in a day and pick a weekend day and give the families 5 months in advance, plus we make them optional…

Darcy: I've been working on a Junior journey through the summer, and yes, some girls have missed a meeting or two. I have made "catch up packets" for the ones who want to do the missing parts on their own. But ultimately I assume not every girl will do every step of the journey and that's ok. Not everyone has the drive to complete the journey, not every family can support the time it takes to do it, so give yourself a break and count yourself lucky if more than half the girls make it across the finish line. Hope that helps.