18 Ideas to get the most out of Scouts with limited time from Leaders
September 16th, 2013 | By: jodi | Category:
Girl Scout
Juniors
| Tags:
aMazing Journey
,
badge in a bag
,
badges
,
camp fire
,
cooking
,
games
,
girl scout
,
journey
,
Journey books
,
recipes
,
service projects
,
snacks
,
theme
Question from a Girl Scout Leader: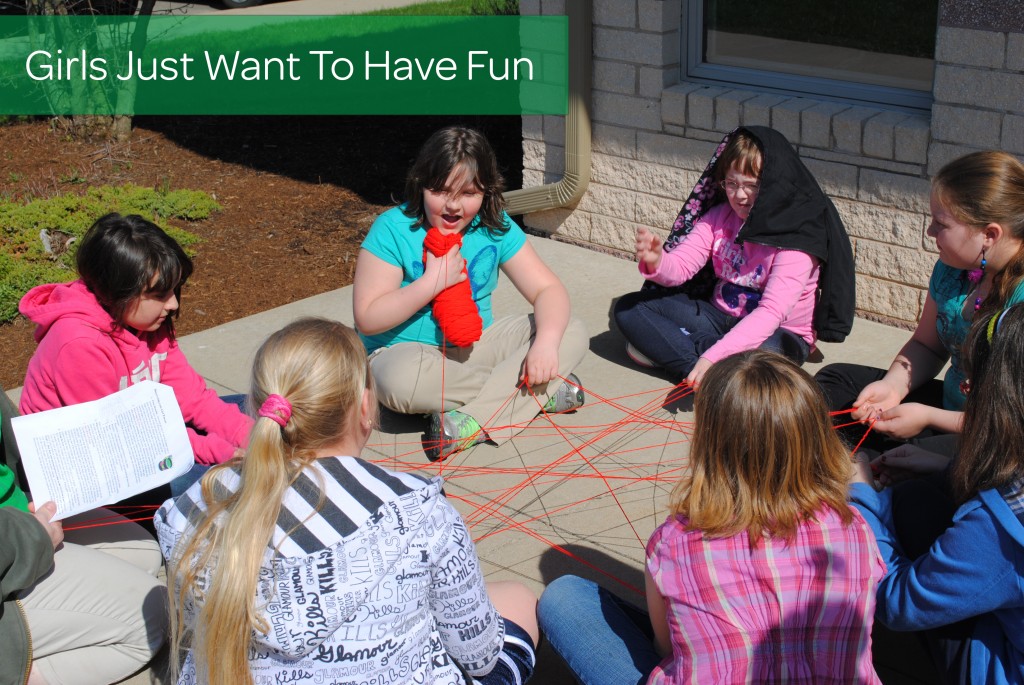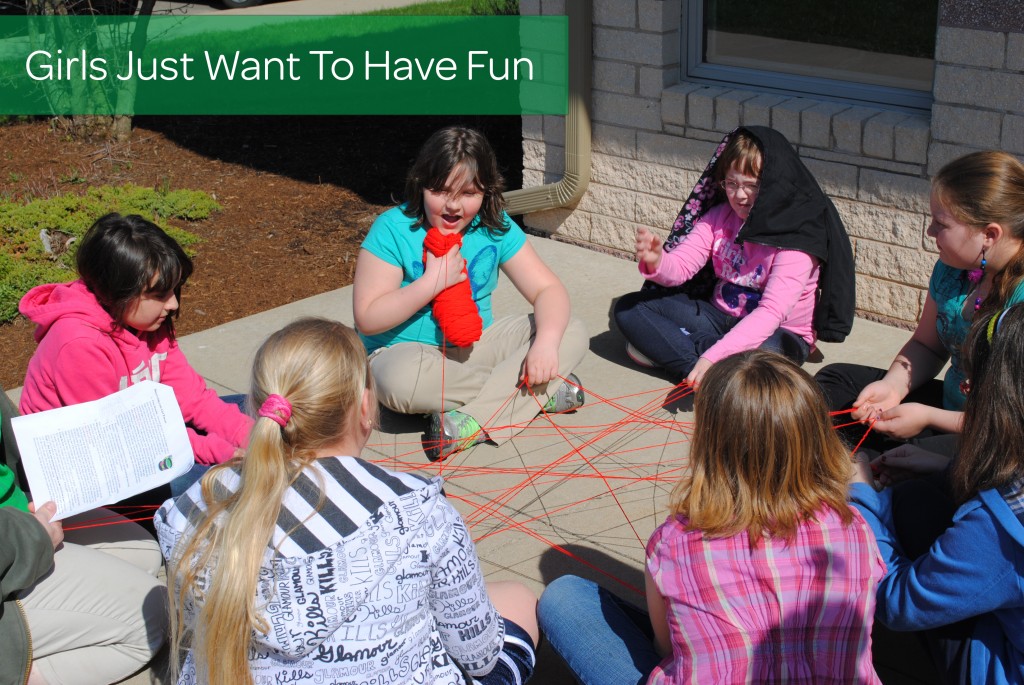 Nicole writes:
My girls will be first year Junior Girl Scouts this year and they want to earn their Summit award again, badges and also earn their Bronze award as well. I know that we have to do a Journey before we start working on the Bronze. I guess my question is "How do you fit it all in?" My Girls Scouts love to do EVERYTHING – SU events, cookie sales, badges, Journeys and so on. It appears as though the Bronze award will take up a lot time. We meet every other week for 2 hours and I have great support from parents. We are meeting this weekend to plan the first couple months of our Girl scouts year but any help as to how we can make sure the girls get the most out of it all is great! Thank you!
Answers From Other Girl Scout Leaders Compiled from our Facebook Page
"We did a Journey and the Bronze award as 1st year Juniors. We did the It's your story, tell it journey. I tweaked it a little bit to fit the girls' interests. Each girl also made a scrapbook documenting the different things we did all year. For our Bronze award, the girls planted a container garden to supply our church's food pantry with fresh vegetables. They have been taking care of it all summer. We did the Journey in the fall and winter (with scrapbooks throughout the year) and the Bronze award in the spring/summer." Mary
"Hi! Well , because I had a second year Junior, I wanted to make sure she earned her Bronze, so we crash crammed the Journey. Completed the Journey in 4-5 months (Oct – Feb) . We met an extra day a month. Like you, we usually do every other week. But , we met one extra day a month just during the Journey months. Then in March , they started their Bronze and completed by June. Our girls also doing other events.. so it worked out well. Busy , but it worked. Best of luck and you'll be so proud of much these girls can handle at this age. You'll see them grow so much during this time…" Deedee
"See if you can find time to sit with the Journey books to figure out what is actually required. Once I was able to eliminate the fluff and the stories from the meaning of the Journeys, it all fell in place. For activities that involved friendship, I had games ready for any spare time. For instance we had a beachball ($1) and with a Sharpee I wrote questions that the girlss were supposed to learn about their troopmate or their opinion about bullies. I covered each question with masking tape – leave a tab. When we had a few minutes, the girls would toss the ball, and pull a tab. My girls earned the Cadette Summit and will likely earn the Senior summit. Girls loved it, and they did not feel like it was Work." Kristen
"My Junior troop meets twice a month and was able to complete all 3 journeys, all the available junior badges, and their bronze award. The trick is cutting the "fluff" out of the journeys as much as possible (you will want to do this anyway because some of the stuff in the jr journeys is "boring" and/or irrelevant to them anyway…or at least it was to mine). We also met year round (no summer break), we did a lot of stuff not during our regular meeting time (such as field trips to complete a requirement), and we added extra "meetings" during the times we were completing a journey and when we were working on the bronze." Brandi
"I intertwined our journey (agent of change) w the bronze award and it worked out perfect..the girls learned about being good leaders and heroism vs the girl scout law..then for their take action project..choose get fit n healthy..then hosted a food drive for a local food bank, taught a brownie troop about healthy snacking and are hosting a jogathon to raised funds For bridging in may. i loved every min of it and do did the girls..they all put in their input and work really hard…i was proud of them.." Jessica
"my troop is exactly the same way! we have earned our summit awards as daisies and brownies and intend to earn our summit awards as juniors also. we just bridged to juniors in june and earned our first journey in july (we earn a journey during 1 week of camp each summer). we will complete our 2nd journey over this school year (4th grade) and our third journey during 1 week of camp next summer. that will earn us our summit awards. then we will have all of 5th grade to complete our bronze award, tho they are already talking about possible projects for it… lol We meet twice a month for 90 minutes. we attend at least 1 SU event each month and we try to plan at least 1 field trip each month. we also have monthly movie nights which give the girls time to just hang out w each other and finish up any crafty type items to complete a badge or other project or just for fun… as i'm sure you already know, creativity is the key to success when it comes to Journeys! hope this helps!" Tracy
"We meet 2 times a month for 1 hour and my troop also wants to earn as many awards and badges as possible. We added meetings for the summer (the first year we have ever done this) in order to accomplish everything. We are also going on 2 overnight weekends at a troop house (2 night stays). So far the girls have completed 2 Journeys and earned 6 badges. We will be starting the 3rd Journey soon, are working on our Bronze award and have plans to complete a minimum of 12 more badges as a troop. For the Journeys I have been using the meeting plans that the River Valleys Council has available on line. The plans are easy to follow and the girls have enjoyed the Journeys more." Jennifer
"They can do it – my troop did. Just have them plan out their meetings carefully and have them understand they have 2 yrs for the Bronze and Summit. They can customize their Journeys as well to fit their schedule and individual troop. Our troop meets bi-monthly as well. As Juniors they started with Agent of Change " Sandra
"Do journey and Bronze one year and two journeys other year. We did moving journey in a 4week August summer series to get ours." Jean
"I help organize a Journey In A Day program in my SU for Amuse. It was great. Each Troop had to do their own take action project afterwards. Then this Summer I did the Get Moving journey in a day also- and the girls just have to do their Take Action Project in Sept. for me the Bronze will be a troop focused project. If u plan out and prioritize w the girls you can do a lot. Journeys first year w badges then Bronze and badges in year 2 is my opinion." Michele
" think many people overthink the journeys. If you follow the >sample< meeting plans you'll never get all 3 done in 2 years. Tweak the heck out of it. You don't have to do anything resembling the sample plans – they are there to help people who are not creative or simply don't have time to do something on their own! Look at the list of requirements for each journey badge and then do something to meet that requirement. Most journeys can be done in less than 3-4 meetings! 1-2 meetings for the first 3 badges then 1 meeting for the take action project. Same thing with the other badges… look at the end results (last page of badge requirements) and come up with 4-5 activities to teach them those… again, the lists are just suggestions – you can do whatever you want as long as the girls meet the goal of the badge(s). I know many troops who combine a journey with the browse award – overlapping interests/requirements/topics." Deb
"They can earn Amuse very quickly! Our girls did it in our Council on a single Saturday- sponsored by the council. Then they can start on their Bronze Award, which will take the most work, but is doable in a couple of months. Make sure their project gets approved before they start, by the Council. For ours, the girls did a book drive for our local library, all summer long. They asked friends and neighbors if they had any gently used books, cd's or dvd's they'd like to donate. At the end of the summer, they gathered all of their books and presented them to the library, and got a final count on how many they collected (there was no minimum, but they had to show good effort). The librarian was aware of this before we started, and was thrilled when we asked her. We put collection boxes at schools, at stores, etc. that had the book drive details on it, and the library posted details on their doors and website. ***Note: I would NOT have them do Get Moving- it is a tough journey, and my girls got bored with it quickly. It is really brutal." Breana Marie
"In our first year of Juniors we did one journey and 6 badges. Over the summer, some of the girls did a second journey at daycamp. This year we are going to do a Journey workshop in the fall where they will complete all of the remaining journey on two Saturday mornings (3-4 hours each), and we will focus primarily on the bronze award in our meetings. We're also going to try to fit in 4 badges this year in the meetings by splitting the girls into two groups and having each group teach one of the badges to the troop. We have 10 girls, so it works out nicely with 5 requirements in each badge that each girl will get to lead one step." Heidi
"Our troop started planning their Bronze the minute they put on their green vests. We worked on it a little here and a little there with the workshop they provided to the younger troops occurring in the start of their second year. Then we did the paperwork. It didn't overwhelm anyone and suddenly they were done." Kelly
"I like the Get Moving Journey. As the girls get older it's harder to complete the Summit Award. My younger daughter has earned hers in Daisy & Brownie, because I am her day camp leader and we complete a journey there each year. My 6th grader has no summit awards. I plan to do a weekend camping trip to complete a journey – the take action project, and invite other Cadette troops to join us. then each troop will do a separate project. then we'll get back together later to share how it went. You can shorten Journeys. Make sure to find the "outcomes", then narrow down to the activities listed to meet them. You can alter the activities, as long as you are working towards the same outcomes. I believe you must complete one Journey before starting your Bronze Award. Good Luck." Angela
"Work on the journey during a special overnight weekend. Do all the parts (except maybe tje take action piece) and you will have one big piece done. There are outlines online that tell you how a weekend journey might go. I would also save the bronze award for their 2nd year. They will be that much older and will appreciate the award all the more." Debbie
"My district does journey/camp weekend which completes everything except the TAP and parts of some patch programs or badges. We alternate Get Moving and aMUSE." Pam
"Customize the journeys. I only had a few girls who wanted to earn the summit so we met separately from the 2 troop meetings. We didn't earn the bronze til our 2nd year as juniors as parents started talking about not returning after cookies our first year so I was having commitment issues. Participation on the bronze was difficult for me in trying to get the girls to do the work." Tina