submitted by Staci Jansma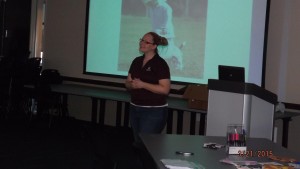 During the all-day event, daisies gathered to learn more about how to care for animals. The event began with a presentation by our local Humane Society who shared about caring for animals and what animals need to live. The daisies learned that caring for animals, is like caring for ourselves.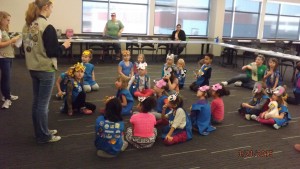 The event was led by a daisy leader and several volunteers, including juniors, cadettes and parents. Planning and hosting an event of this size is not always easy, but with the right support and proper planning you can achieve greatest for the daisies. We requested that leaders and/or parents stayed to help the daisies. We know that the event needed to be high energy to keep their attention all day, and we also know that if they have people that they already know, it helps to keep their anxiety and emotions at bay.
Preparing for 3 Cheers for Animals Journey-in-a-Day
You'll find that you'll want two sets of kits. One kit is for the group as a whole, which is called the Troop kit. The other is for the individual daisy, which is called the Girl kit. To determine how many Troop kits you need, we had girls register for the event and we over estimated how many Troop kits we would need. We did this on purpose to ensure we would have enough supplies and even a few for examples. Then we ordered the girl kits based upon those that signed up and also ordered about 4-5 extra kits – again so we would have enough supplies and could have examples ready to go.
Editor's note: Updated product pictures have been added along with links to updated products.
How to plan the Journey-in-a-Day event?
We reviewed what was all included within the Troop kit and the Daisy kit and also used the instruction which came with the Troop kit. This is to be used as a guide and we were able to figure out what we wanted to have when and where. We didn't follow it exactly and made the event our own, the way we wanted to present it and what we felt made sense for our daisies attending.
Daisy Days 2015 Agenda – 3 Cheers for Animals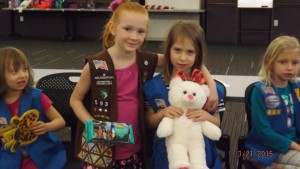 Opening
Pledge of Allegiance
Promise
Law (with actions – this was led by the Cadettes)
Session 1: Speaker from Humane Society
Read from journey book, plus coloring page.
Law Poster.
Project scrapbook.
Team Activity
Session 2: Select an Egg without looking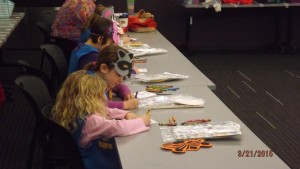 Read from journey book, plus coloring page.
Word to Girl activity.
Discussion: Law Poster.
Project – 3 buckets, 1 egg and put a chick in egg.
Draw a horse, zebra or donkey.
Work on Mural
Session 3: Daisies Sharing
Read from journey book, plus coloring page.
Discussion
Make up an animal Project
Session 4: Healthy Lifestyle
Read from journey book, plus coloring page.
Dog & Cat Origami Project
Project scrapbook
Session 5: Build a Nest
Read from journey book, plus coloring page. Build a Nest with resources available.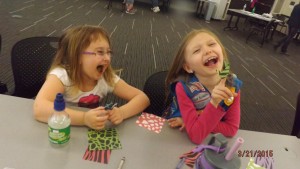 Closing
Friendship Circle
Sing Make New Friends
If you are a daisy leader and you are looking to complete the 3 journeys within 2 years – we have found it difficult to achieve until we learned about MakingFriends®.com and what they have to offer. You'll learn the support that MakingFriends®.com has to offer is amazing. They worked with us to ensure we had just enough troop and girl kits and it arrived in plenty of time for us to plan and be prepared for our event. Wish you the best through your daisy year and beyond.
Resources
3 Cheers for Animals Girls Journey Book
3 Cheers for Animals Leader Guide
Proposed Agenda for Daisy Days: 3 Cheers for Animals
Daisy Animal Journey Badge In A Bag®
Updated Daisy Animal Journey Badge In A Bag® includes:
For Your Troop:
Step-by-Step Instructions
Convenient Carry Box
Foamie Animal Pieces
Animal Masks
Paper Grass
Paper for Scrapbooks
Paper Roll for Mural
For Each Girl:
Vinyl 4″x 6″ Scrapbook
6 Coloring Pages
Stickers
Animal Print Paper Squares
Fuzzy Chick
Plastic Eggs
Animal Mask
Baby Elephant
Paper Plate
Invitation
Certificate
Bonus Fun Patch!
Included Activities:
Decorating Scrapbooks
Create Pretend Animals
Create Origami Pets
Learn about Baby Chicks
Learn about Baby Elephants
Build a Bird Nest
Making A Mural
Perform an Animal Skit about the GS Law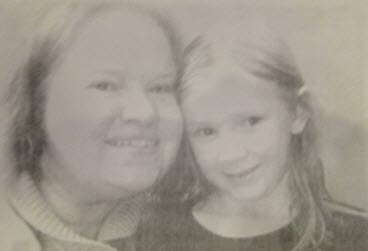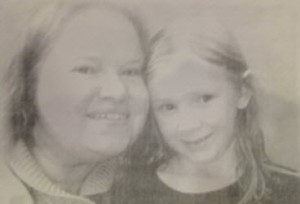 My name is Staci Jansma. I am currently a Daisy Troop Leader and School Organizer. This is my second year as a leader for 2013-2014, and I have learned a lot within the past 12 months and I'd like to share that with you. My daughter is the main reason for my passion into scouts, plus I was a Daisy-Brownie when I was a little girl and my mom was my leader too. If there is a topic you are dying to know more about, drop me a comment and let me know. If I have some input on it, I will definitely share what I know. Here's to a great scout year for everyone!