submitted by Jennifer Mahan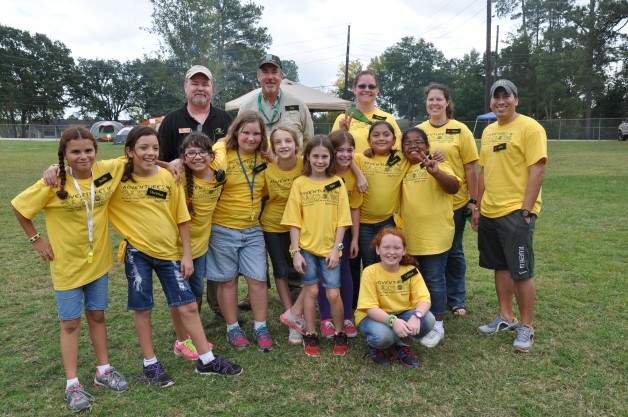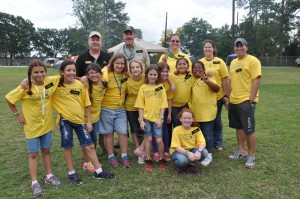 Girl Scout Troop 13514 from Tomball Texas kicked off their first year as Juniors by earning their Bronze Award – the highest honor a Girl Scout Junior can earn.
On November 16, 2013, the 10 members of this troop culminated a 6 month and over 400 hour project to teach Girl Scouts throughout greater Houston the fundamentals of camping through their Adventures in Camping Festival.
The 220 girls, from 33 troops, who attended this festival learned what to do if you get lost; hiking basics; shelter basics, including actually setting up a tent; packing and backpack basics; first aid basics; how to build a fire; s'more making; and leave no trace. Each attendee received an event shirt, water bottle, backpack, individual first aid kit, whistle, handouts from each booth and each troop left the event with a Backpacker First Aid Kit donated by REI of Houston.
The troop gives special thanks to REI of Houston and LNT.org for helping make their event complete with support, resources, and even attending the day of the event.
Troop 13514 is based at Kohrville Elementary in Klein ISD and is comprised of 10 4th graders from Kohrville Elementary, Blackshear Elementary, Krahn Elementary, and Bernshausen Elementary. The girls in this troop love to camp and are community service centered. This year they opted to teach other Girl Scouts to camp rather than taking their annual destination camping trip.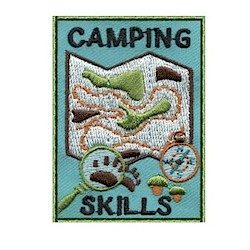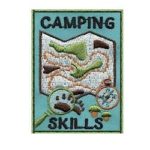 A Camping Skills fun patch from MakingFriends.com is a great way to show that your Girl Scouts have learned the skills they need for their next camping trip.
Learn more about this Troop:
This is a link
to a blog post my Council asked me to write about myself any my girls.