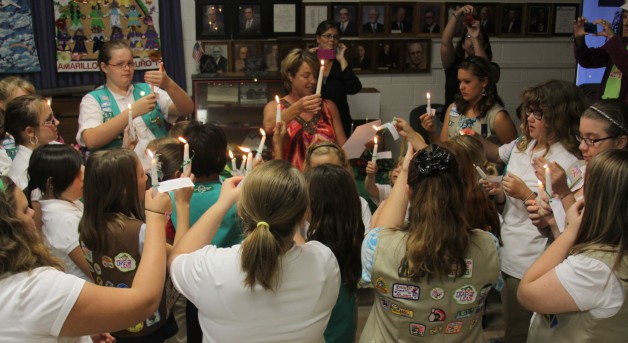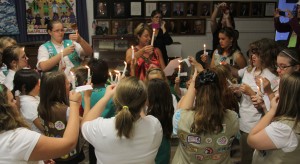 This weeks blog post comes from a leader named Stacey Leinen who would like to share her heart touching story.
"I found a candle in a box marked "Stacey"around 2007 it was the year after my mom passed away. I had no idea what it was for, but then i found a tag around it that had the Girl Scout Law and Promise on it. So I did some research on Girl Scout candle ceremonies and could only come to the conclusion that this is what this candle was from. Later on, I found some pictures of when I was a Brownie and we were doing a Eternal Flame Ceremony. I asked my dad and he said he remembered something about it. Mom made such a big todo about it because her candle was given to her by her mom when she was a little Girl Scout. If you don't have a candle that had been lit by an eternal flame already you can do this by having a leader light a candle from a campfire ceremony or something.
I waited and waited for the time that I thought was right to do this. We did it at our Bridging and awards ceremony last fall. I bought a candle for each girl, placed a ribbon around it with a tag with the Law and Promise. Explained to them what the meaning of the Eternal flame was and where I had gotten mine. It was so cool because I got to light my daughters' candles, so needless to say I was a bit teary.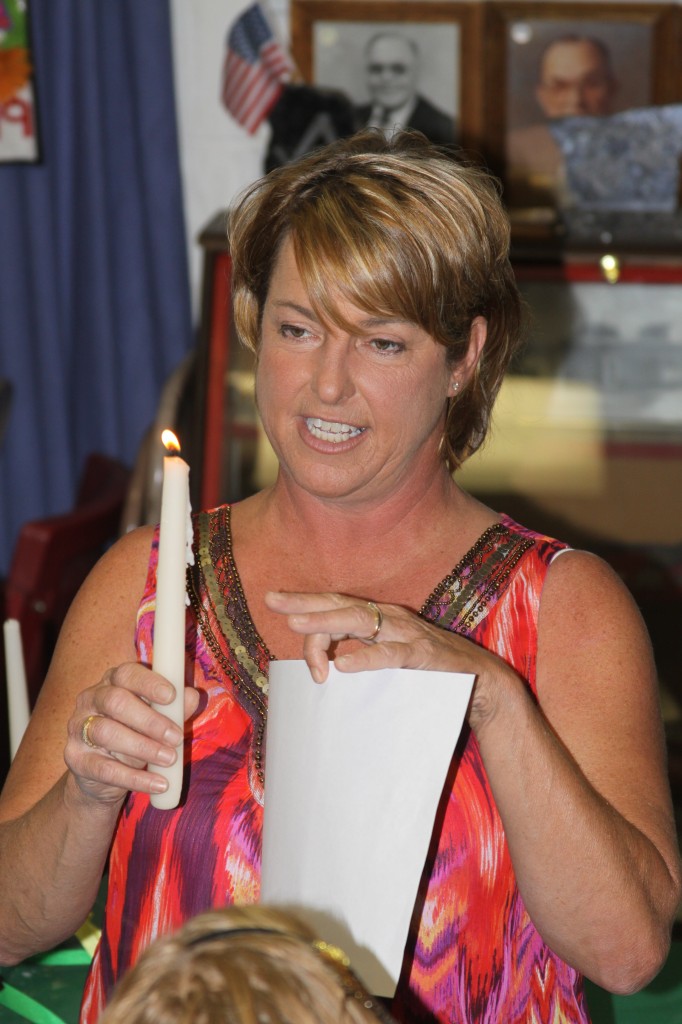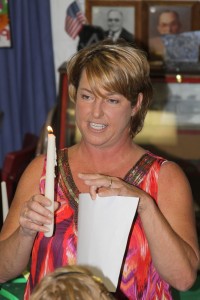 We stood in a closeknit circle and I lit my daughters and then they passed it around the circle. Once everyones candle was lit we said the promise and the law. Then we held them up high and had a silent moment with everyone. Afterwards, I explained to them that these candles were to be only lit by a girl scout campfire, or another candle in a girl scout ceremony. To view the full eternal flame ceremony I used visit Scout Notes"