Submitted by Rose Azbell, Troop 109
A group of first year Junior Girl Scouts from Scenic Hills Service Unit had the opportunity to be Color Guards for Columbus Blue Jackets on Girl Scout Night this past January and the Bobcat Women Basketball Game!
The girls worked hard and spent over a month practicing how to be a color guard.
The girls are only first year juniors and have already accomplished so much. Along with a full month of practice for the games the girls have began work on their Bronze award so being asked to be color guards at both games was a experience and an honor for girls to represent their Service Unit and wonderful Ohio Heartland Council!
This is just beginning for the girls they have volunteered at cookie cupboards and worked with the community on service projects. Besides volunteering for cookie rallies and doing color guards they have also made arrangements to work with other younger troops (Daisies and Brownies) for role model practice!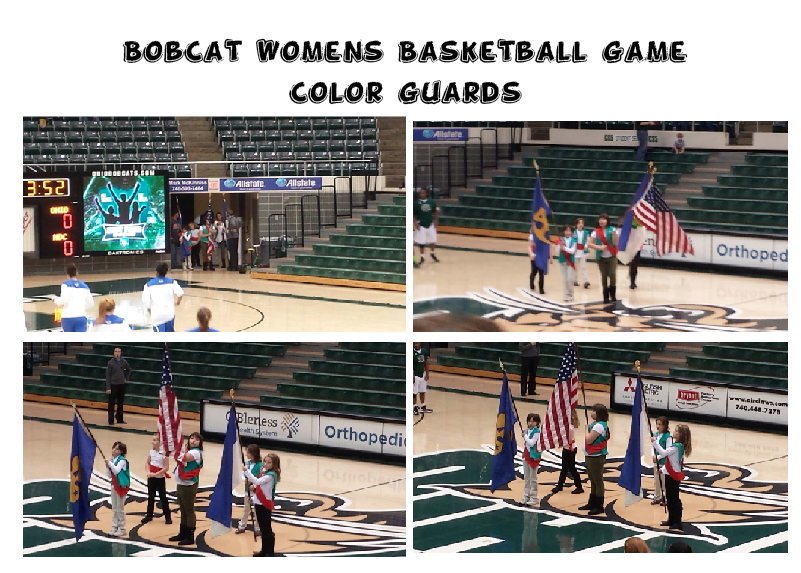 This is video to learn how to be a color guard. This is what we practiced and went by when doing actual ceremony. It is a great explanation of how to do ceremony.
How to be a Color Guard: