Fundraiser Cadette Girl Scouts Will Enjoy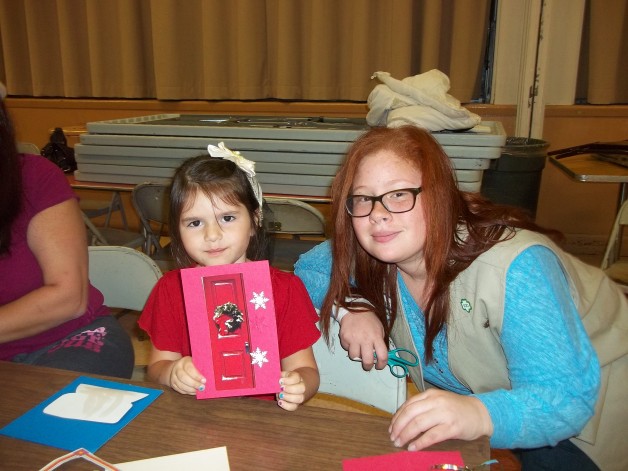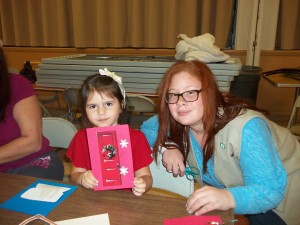 Being the leader of 9 active 7th graders it is not easy coming up with ideas that they want to put any effort into. We decided to bypass our usual meetings this year and focus on the future and Community Service and top it off with a trip to Washington DC for the 100th Anniversary Sing a Long. My girls are at an age where they have the travel bug. Since there were so many religious commitments this year it was hard to have a meeting where everyone was able to come. The girls decided that instead of doing little local trips this year they wanted to do fundraisers and save for a trip at the end of 8th grade. Only this time, they not only wanted to fund their fun, they wanted to fund their Mom's fun too. So, off we went to brainstorm.
Programs for Younger Girl Scouts
One of the most successful fundraisers we have done is holding events for the younger Girl Scouts. It's tricky because you have to plan early and get approval from the council. We cannot hold an event during Nut/ Mag season or Girl Scout cookie season, so that left us a month or so in Nov and Dec and then after March. This past year we combined putting together a program for younger Girl Scouts with supporting our Troops overseas and here in the states, by putting on a Happy Holidays to the Troops event.
Spread the Holiday Cheer
The girls have made holiday cards for veterans and nursing homes out of recycled cards from the previous year. It has always been one of our more enjoyable meetings as the girls just get to create and design. Last year we decided to use this meeting as a fundraiser and opened it up to Daisy Scouts. It was a Say Happy Holidays to the Troops event.
We charged $5 to get in and had the leaders bring water bottles for their girls. We made sure to tell them that we were not having a snack and to have a big dinner beforehand.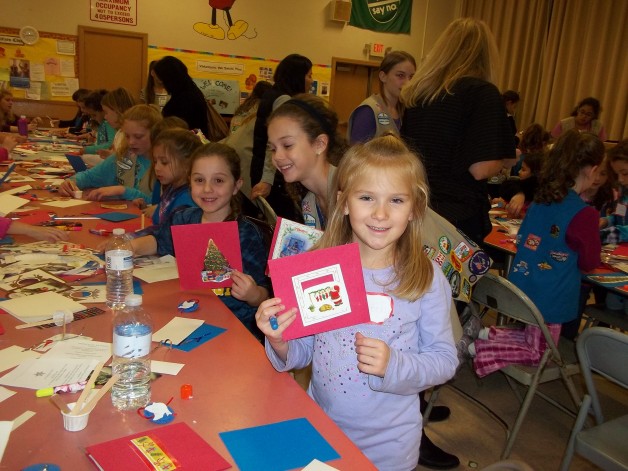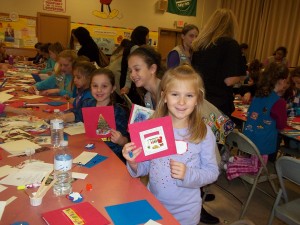 First we had to explain that "Troops" did not mean Girl Scout Troop, which confused the Kindergarten and 1st graders. We started making the cards. We only used recycled things. The actual cards were made out of old file folders that were being thrown out at my job. I cut them into different sizes. The holiday cards we collected from the prior year were cut up into shapes, characters and sayings. We made up the insert so that each girl only had to sign their name. All that was needed was a glue stick and a marker.
With the extra cutoffs from the file pieces we made bookmark shapes. The girls could decorate these to take home with them. It's always hard for the little ones to make things to give away. So this way they made a card to give and a bookmark to take home.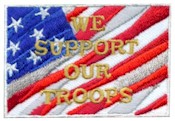 The girls received an American flag patch also purchased from MakingFriends.com which we also mount on a card backing. They loved going home with a bookmark, fun pin and fun patch for their vests.
We ended with some Girl Scout games and songs.
We charged $5, spent $1.20 per girl and made approximately 3.80 per participant. And it was great fun. And it was great community service. We sent over 200 cards to the Military in time for the holidays.
Submitted by: Susan Garfinkel – Leader Troop 3398