Fun Ways Your Girl Scouts Can Earn Their Respect Authority Petal
I know as a Daisy Leader we are always trying to come up with new and exciting ways to earn the Daisy Petals. Over the last 10 years, I have had multiple Daisy groups; this week I want to share what I have done with my girls to earn the magenta petal: "Respect Authority".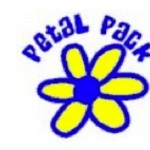 A great place to start is to purchase the Petal Pack Complete from Makingfriends It is a complete set of projects to earn your Daisy Petals, 11 projects in all. They are each individually packaged and ready for your daisy meetings, no leader prep is needed. Order one package for each girl.
When the girls arrive to meeting have copies of the Respect Authority Daisy Petal Coloring page.
At the beginning of the meeting, ask your girls what they think respect authority means? Have girls give examples of times they spoke to a police officer or Fireman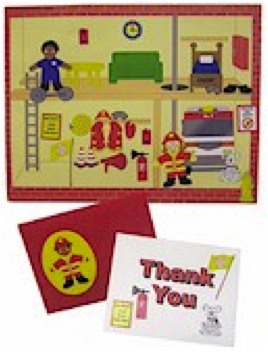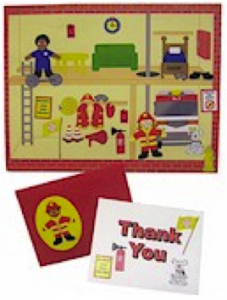 Respect Authority Daisy Petal Packette
This is part of MakingFriends.com Petal Pack Complete and is also available separately. Use stickers to build a scene and to create a thank you card for police officers or firefighters. After making scenes have girls make thank you cards for firefighters for all they do for us and serving our community.
Additional Games and Activities
Authority Says "Simon Says"
Similar to a game of simon says in this version of the game the girls will only obey simon if the leader is wearing a hat of authority, such as a police hat, fire hat, parent hat, teacher hat, Girl Scout leader hat(or wear pin), etc. Previous to the meeting create your own custom hats or gather hats, it can be as easy as googling for the hats your looking for and printing pictures tape to a real hat. Have simon swap between hats of authority and silly hats such as minnie mouse, clown hat, pirate hat, etc.
Authority Figure Role Playing
My girls love to act out different scenes. To earn the Respect Authority Petal, I created a number of scenarios for the girls to act out, and the other girls watched and gave their opinions how they would have handled situation better.
Scenario Examples:
A police officer talking to a student about being out past curfew
A principal talks to a student about having a cell phone in school
A teacher talks to a student about talking while she is talking
A parent talks to daughter about cleaning her room
A Girl Scout Leader talks to girl about being a sister to every girl scout
Who has authority Dress Up
Before the meeting ask all the girls to come dressed as someone they think of as an authority figure. When the girls arrive we did the above activities, and then I asked each girl to tell about the authority figure they came dressed as and why?
Flower Power Authority
The girls loved making the Thank You cards for the fireman they wanted to do something for the policeman as well. So Using Foam Flowers, green pipe cleaners and makingfriends paper doll printable policeman, and a picture of each girl, the girls created a flower bouquet to be given to the whole police department in our area. Each girl colored their own policeman and glued them all side by side on heavy cardboard, the girls colored the board, putting the policeman all standing on grass. They then glued their faces to each flower, as a center of flower (Adults help cut out faces in a circle) They used pipe cleaners for the stems and each girl made it look like the flowers were being held by a policeman. The best part of this project was that it was all the girls ideas, we gave them foam flowers to be used as a picture frame for them to take home, and girls wanted to do something special for policeman. It was such a amazing thing to see girls working together at such a young age.
These were fun exercises that helped my girls earn their Respect Authority Daisy Petal.