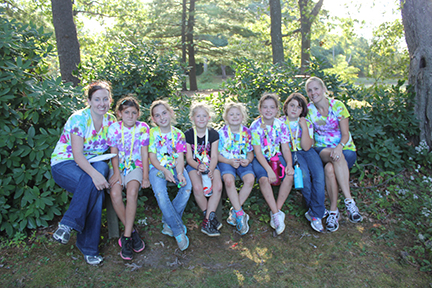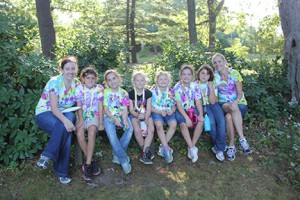 Brownie Girl Scout Troop 65026 from Danvers, Massachusetts led by Allison MacDonald, Maryann Owen, and Niki Mather made tie-dye t-shirts and "Bum kits" to celebrate a great year and a great troop. The shirts were made for all the girls in the Girl Scout troop and the leaders. We wore the shirts to a recent Storybook overnight Encampment and felt that it symbolized our unity as a Girl Scout troop. We also had previously made "Bum kits" that were used to carry our camping supplies and be used as sit-upons around the campfire. The girls had a great time making them and each Bum kit was a bit different and shows the individuality of all of our girls.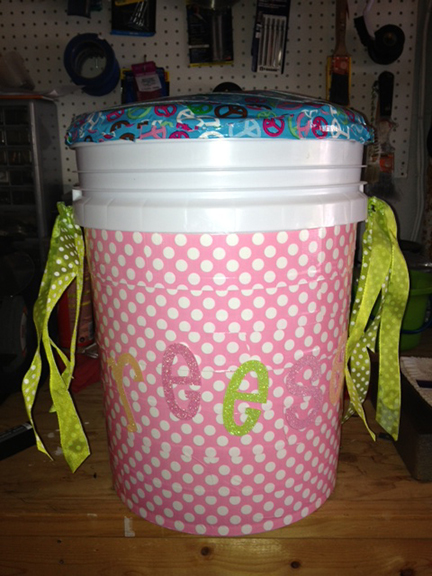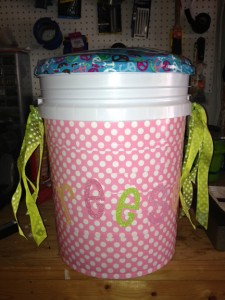 Holds your camping essentials and is a comfortable seat, great for your next camping trip.
5 gallon buckets
Stuffing
Roll of vinyl or old plastic tablecloth
Duct tape (different colors and patterns)
We bought the buckets at Home Depot for around $5 a piece to include the lid. We bought stuffing on sale at a craft store and used a leftover roll of vinyl. We then bought an assortment of duct tape and let the girls choose how they wanted to cover it. Total cost was around $7 per girl. We placed a circular piece of vinyl over the lid and began to tape it on. Just before the vinyl was completely taped down, we put the stuffing inside to give it a thin cushion. We then finished taping it down. Then the girls used their creative minds and decorated the rest of the bucket. Some girls decided to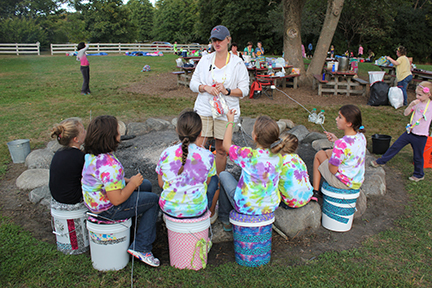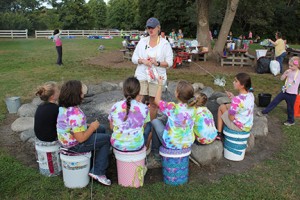 take their Bum kits home and decorated them with markers and stickers. We did not put any limitations on how the girls decorated the Bum kit. We showcased our idea at a neighborhood meeting and since then many other troops have made buckets as well.
The shirts and Bum kits were a way for our troop to come together and enjoy each other. They were able to express their uniqueness through two projects where all were slightly different. They were able to be themselves and their individual ideas were commended and praised.
The girls were proud of their accomplishments and pleased to show them off at the Encampment. While camping, the girls received several questions about the Bum kits. They all were excited to help explain the process of making and designing their own Bum kit. They also received several compliments on the original work that went into each Bum kit. The girls were so proud of the hard work that they had done and it could be seen in their smiles while around the campfire. It also provided a quick and easy way to pack up camping supplies when the trip was over!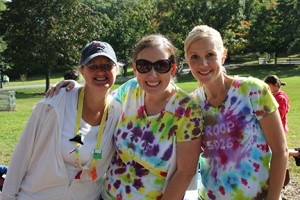 Together, Allison, Maryann, and Niki have been involved in the Girl Scout organization for over 40 years. We all lead completely different lives but share a love for this organization! We all love Girl Scouts and are committed to our girls and their development into the women of the future. We love to help the girls discover themselves all while learning how to be a better person and help the surrounding community and environment. The leaders work together to ensure that the girls have a great scouting experience and that the concepts they take away from the meetings will last a lifetime!