Submited by Troop 32, Leader Paula Riggins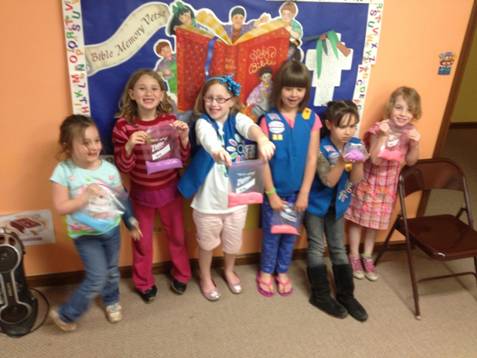 First let me explain that we are part of a large multi age troop. I love that there are lots of leadership opportunities for the older girls. But what did our little Daisies really have to offer in the way of leadership? This is how our journey began and although I had some ideas, I really didn't have an answer. Hoping to boost their confidence and buy myself some time, I assigned the girls a night to teach us something. Anything really! I told them I didn't care what it was just teach us about something they liked.
That next week we were treated to a beautiful singing lesson. The parents sitting around the outskirts of our meeting were moved to tears when as that first little Daisy showed us how to sing "Somewhere Over the Rainbow". Oh My Goodness what a fantastic meeting. I'm so happy a mom recorded it with her phone cause this is the video I watch every time I need a little GS boost. Yes it was that kind of a wonderful meeting.
Over the next few weeks we learned how to make slime (see picture), play new games, do math with gummy bears and even enjoyed a free form interpretive dance lesson from a tag-a-long. Our meetings were filled with fun and silliness as the girls confidence grew. We had so much fun getting to know each other better and really started to come out of our shells. The real turning point for us was when our quietest little girl taught us how to make jelly fish in a jar with plastic bags.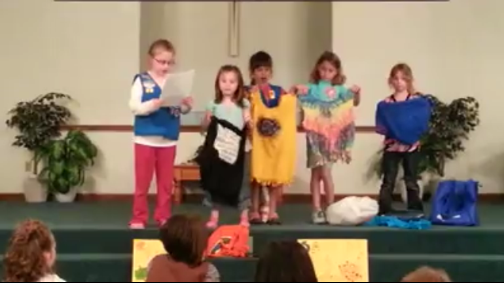 The craft reminded me of a story I had read a few years ago about sea turtles mistaking plastic bags floating in the ocean as jelly fish. The next week, I downloaded pictures and the girls would not stop asking questions about the turtles. We all agreed that we wanted to help the sea turtles and ended up with the idea of teaching the whole troop how to recycle plastic bags. Another light bulb went on and I remembered a craft I had seen to turn old t-shirts into reusable grocery bags. So off we went in search of old t-shirts!
When we got back together we cut the arms and neck out of our t-shirts, cut even number of slits along the bottom of the shirt, tied them together to close off the bottom of the shirt. Voile'! Adorable reusable bags! We got our thoughts together and at the next meeting the Daisies stood up and in turn presented "How to Save the Sea Turtles" to the entire troop. They were so proud of what they had accomplished.
When I started planning this journey I had a few ideas and service projects in mind but the whole thing just felt flat. Planning a girl led leadership program with Kindergarten aged girls seemed impossible. Then when the turtles caught the girls attention and the whole thing just fell into place. My ability to remain flexible and follow their lead was really our key to success and honestly I can't wait to see where these girls lead me next!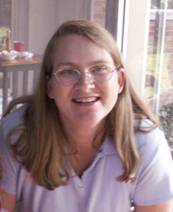 Paula Riggins was a girl scout herself, way back when every brownie still wore beanies! She graduated from Sullivan University with a bachelor's degree in Business and is a Programmer Analyst for a Fortune 500 company. If you ask she will tell you working with kids is her passion. Paula is a Christian, wife and mom of two awesome scouts. Over the last 15 years she has taught Sunday school and directed Vacation Bible School at her church, as well as several Bring a Child to Work Day programs for her employer. She started as a Cub Scout leader when her son was in 1st grade and is very proud to say that he is currently a Life Scout working towards the highest rank of Eagle. When her daughter was born she couldn't wait to get involved with Girl Scouting again! Paula has been a Girl Scout leader for the last 3 years and is looking forward to many more to come.