When searching for activities and things to do for each petal, I find that it is important to have a lot of activities because girls sometime complete things quicker than you think. Over the last 10 years, I have had multiple Daisy groups; this week I want to share what I have done with my girls to earn the rose petal: "Make the World a Better Place".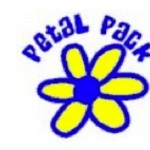 A great place to start is to purchase the Petal Pack Complete from Makingfriends It is a complete set of projects to earn your Daisy Petals, 11 projects in all. They are each individually packaged and ready for your daisy meetings, no leader prep is needed. Order one package for each girl.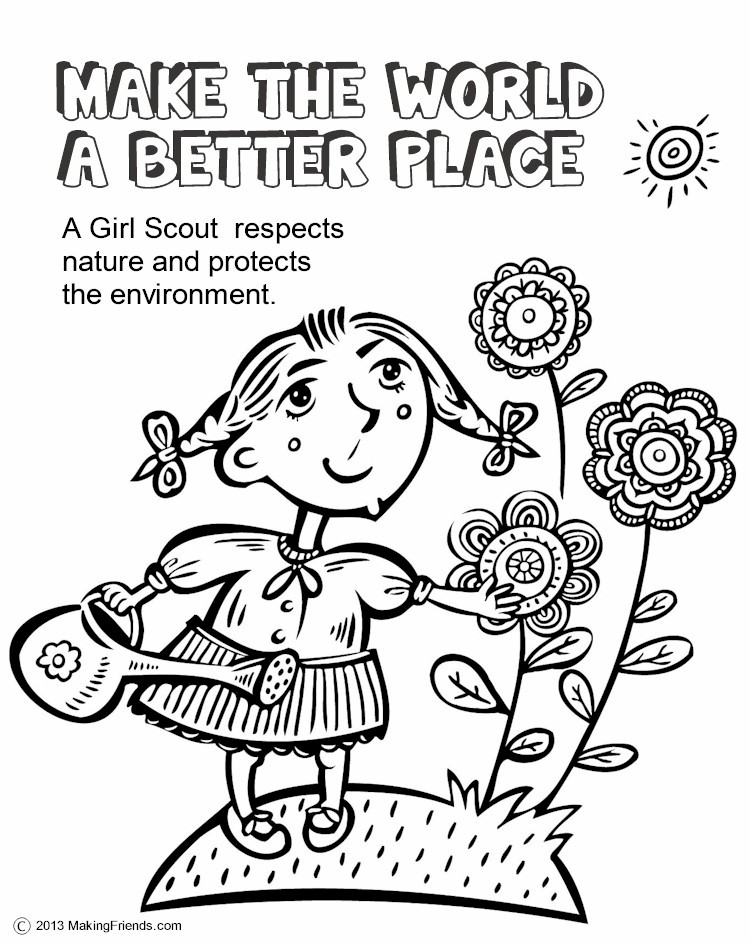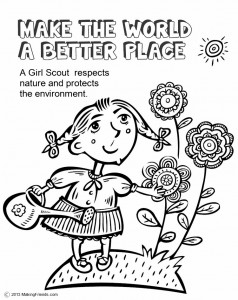 When the girls arrive to meeting have copies of the Make the World a Better Place Daisy Petal Coloring page.
At the beginning of the meeting, ask your girls what they think making the world a better place means? Have girls give examples of times they have made the world a better place and discuss ways they can work together to make a difference.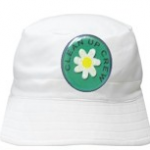 Make the World a Better Place Petal Packette
This is part of MakingFriends.com Petal Pack Complete and is also available separately. Make button to put on your bucket hat to wear while you "Make the World a Better Place" and earn your rose colored petal. Wear your hats to help identify your girls when out in a crowded public setting.

Additional Games and Activities
Decorate a Flower Pot and plant flower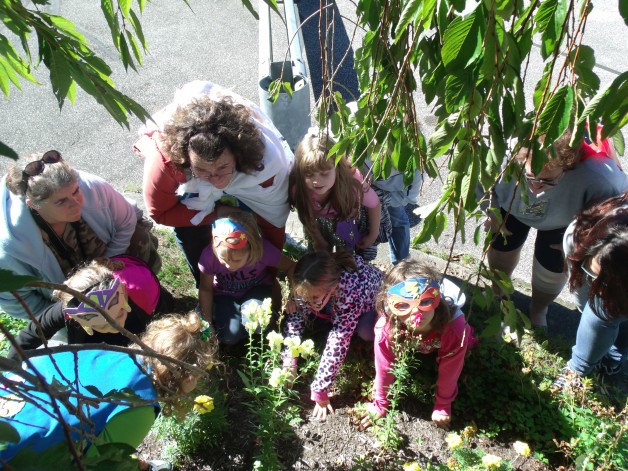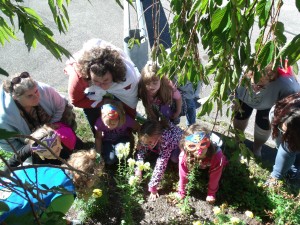 We purchased small flower pots and each girl decorated the flower pot. We then went outside and added dirt into each pot and girls planted sunflower seeds. Each girl took their flowers home with them to care for and help grow.
We meet at a church, we had the opportunity to allow the girls to plant flowers around the front of the church as a service project in early spring. The girls had a great time organizing the flowers and deciding where each one would be planted. We bought a variety of color flowers, so the girls decided to plant them in rainbow formation, which was great to see them working as a team and taking the project on themselves showing great leadership at 6 years old.
Do a Clean up at the Beach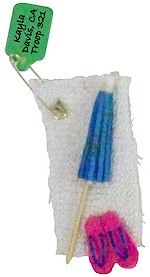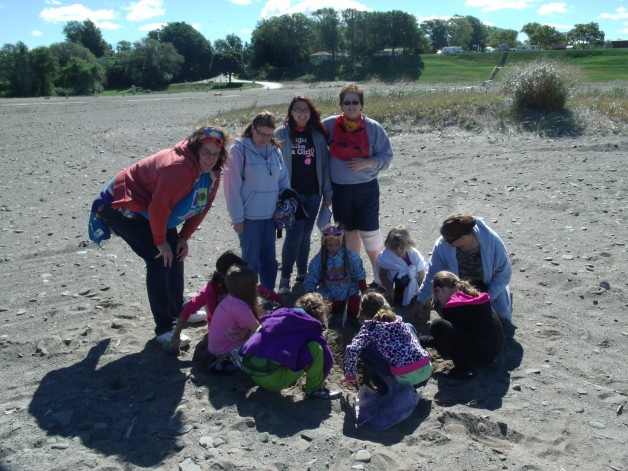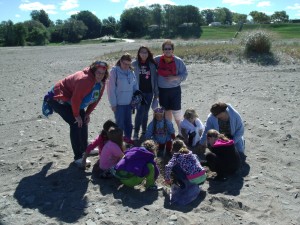 We took a field trip to the beach and spent some time cleaning up the beach area. While there we also had each girl pack their lunch so we enjoyed a picnic on the beach. We purchased Beach SWAPs and each girl made a SWAP to remind them of the good deed they did while earning their Rose petal.
Remember to get girls gloves to wear during the clean up. This can be changed to maybe your meeting area do a clean up around building or maybe a local park or something else significant for the girls.
Color a Smile Program
My daisy girls love to color, when I discovered the Color-A-Smile program that sends smiles to people who need it such as senior citizens, assistant living centers, individuals living alone, and nursing home residents I thought this would be a great opportunity for my girls to take what they love and bring a smile to another persons face. You can color anything they just ask you don't put a date on picture, use only crayons, markers or color pencils, they will send your pictures to people in need. Then go to the color a smile website for mailing information