Leader needs some advice: I am a brand new leader, taking over an existing troop of 7 girls, 3 second year Brownies and 4 first year Juniors. I was just approached by a new mom, asking if her daughter can join our troop. Her daughter is a first year Brownie. I am NOT doing Journey's this year, I am waiting until next year, when all girls are Juniors. If I allow this new girl to join, she will be doing a Brownie Journey by herself. Should I do this? Is it going to be hard to complete projects and Journeys with 2 different books? I have no idea what I'm going to do…please advise! Thanks!
Our Facebook Leaders shared their advice: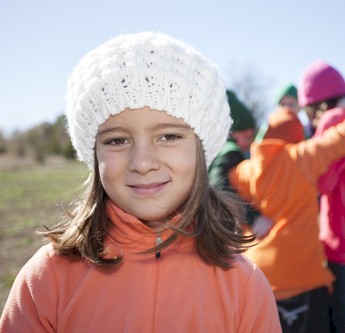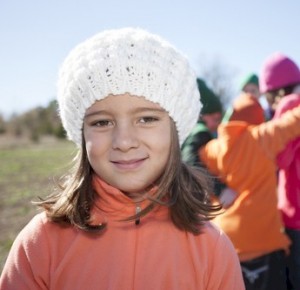 Amy's experience: I tried to plan journeys for a multi-level troop, we had one Junior and 8 Cadettes. I was doing the Juniors journey and another leader was doing the Cadette Amaze journey. Although journeys do have valuable lessons, the maturity level was such a gap. I don't think the Junior got much out of the journey. I even tried to convince the mom to put her into a troop with girls her own age with no avail. The girls need to have age appropriate conversations with their peers when it comes to the journeys. After that, we have tried to keep a troop that is all the same age level.

Diane: You should go to MakingFriends® .com for their journey Badge In A Bag®. You can catch up the first year brownie by having her do the journey in a weekend, or you can even have the other girls help earn it with her. There is nothing wrong with refreshing their memory of the journey!

Gemila wrote: I wouldn't worry about the Brownie journey at all. Stick with your original plan to do a Junior journey next year. I would allow the 2nd grader to join, as long as the parent understands that next year, the rest of the troop will be Juniors. She may want to seek out a troop of 2nd grade Brownies now, otherwise her daughter will always be "behind" the rest of your troop. As Juniors next year, there are activities that they will be able to do that Brownies are not (like high-ropes). It wouldn't be fair to hold the Juniors back from these kind of things because you have one girl who can't. This gets even more difficult as the girls get older.

Stacie: No, sorry. It will be even harder when she is the only Brownie and they are all Juniors. It's hard to say no, l know, but it's hard enough to plan for multiple levels without adding a third.

Katherine: I just bridged to Juniors from being a Brownie leader, and I can see a big emotional maturity difference between the Brownie Journeys and the Junior Journeys. Our troop is a multi-level troop, and we do Journeys separately by age. It can be a pain to have one leader doing three journeys. We ended up in situations where we had one leader talking to a third of the girls while the others do badge work in the other part of the room. Two thoughts- Does your Council or service unit ever do "Journey in a day" sessions? Or, could you find a co-leader to do Brownie Journeys with the Brownies? It is very lonely doing a Journey one on one with a single girl.

Danielle: All of the journeys have valuable lessons & activities regardless of age level, I have this situation in my troop this year. We are picking out the best lessons from the journey (of said age group) and using it for various troop meetings so all of the girls can appreciate the material & activities. My troop has 1st year Daisies- Cadettes. It's not easy but a little pre planning & delegation goes a long way.