Madagascar Thinking Day Download
Product Number: MF-TD9-B

Suitable for Daisies to Juniors


Includes 13 Activities


Works Well with Groups or Independent Girl Scout

Download link will be in your order confirmation email.
This fifteen-page download is packed with 13 different activities to teach your girls all about Madagascar. Pick the ones that are right for your group or do them all!

Print your own or save on ink and paper when we do the printing.
Product Description

Print
Superhero Prudence chose Madagascar for Thinking Day because she always uses resources wisely and our planet is our most important resource! Your girls can join in with activities and ideas to learn all about Madagascar, its rain forests, its animals and its people.

Purchase one download and print as many copies as you need for your girls. Download i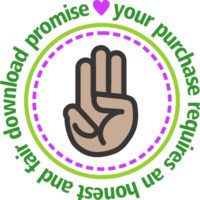 s for your troop's use only. For this reason, we limit the number of times you can access this download to two times and it will expires 90 days after purchase. As a Girl Scout leader, we know you will be "honest and fair". Receiving fair payment allows us to continue to develop more program options for you and your troop. Your honesty is appreciated.
Do all these activities or choose the ones that are right for your girls:

Make a mini photo album
Learn about the rain forest
Learn about silk moths
Color a silk moth or your Thinking Day booth
Learn about the extinct Elephant bird
Learn about endangered animals in Madagascar
Learn about other animals in Madagascar
Learn about lemurs
Play a lemur match up game
Make a lemur SWAP
Learn about plants in Madagascar
Learn about the Avenue of the Baobab
Make a paper baobab tree
Learn about traditional clothing in Madagascar
Dress a superhero paper doll in traditional clothing
Learn about Girl Guides in Madagascar
Dress a superhero paper doll in a Girl Guide Uniform
Learn about face paint in Madagascar
Make your own face paint
Learn about weaving
Weave your own basket
Learn about the flag
Make a flag display for your Thinking Day booth
Learn about the food
Make banana fritters
Make lemur eye SWAPs
Learn about the land
Make printable SWAPs
What you will need to complete all the activities:
Print one download per girl
Scissors
Glue Sticks
Glue dots or low temp glue gun
Crayons, markers or colored pencils
String
Pipe cleaners
Cardboard tubes
Paper plates
Paper lunch bags
Lotion
Food coloring
Corn starch
Yarn
Ingredients for banana fritters
Card stock