MakingFriends is Giving $500 to a Girl Scout Working on Her Gold Award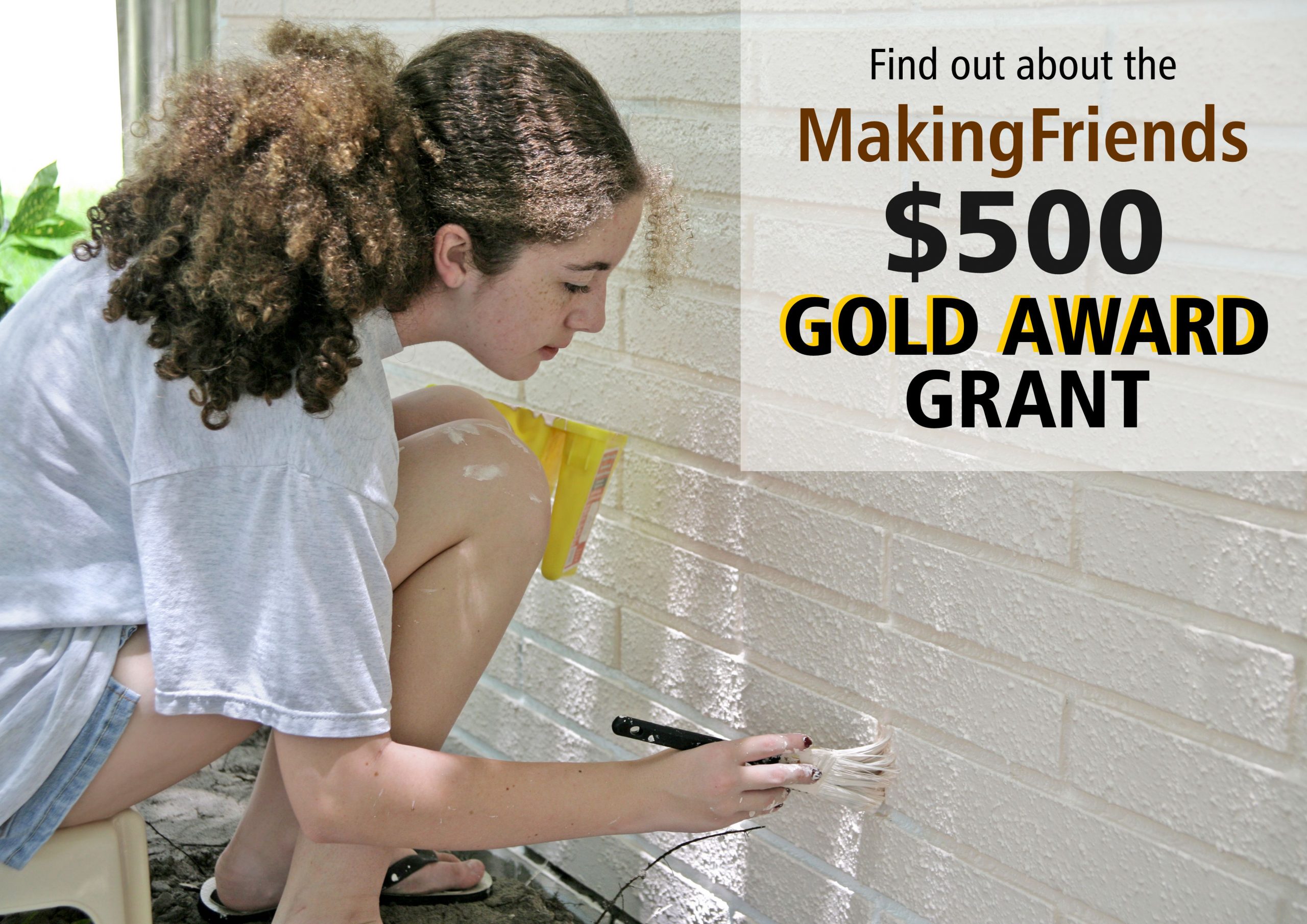 MakingFriends® is proud to announce our Gold Award Grant Program.
A total of $500 will be donated to a deserving Girl Scout* or Girl Scouts* currently working on her Gold Award. Any Gold project will be eligible. We will be grading the projects on a scale of 1-100 with each of these considerations getting up to 20 points each:
Plan – Submit a plan for completing your Gold project including a timeline.
Budget – Provide a complete budget for supplies and materials. If the budget for the winning Gold award is less than $500 the money left over will go to the runner up.
Relevance – Tell us who your project will be helping and why you chose your project.
Originality – Describe how your project is different from other avenues of achieving the same goal.
Sustainability – What long term impact does your project have on it's beneficiaries.
To be eligible, send an email to [email protected] with the above info, your contact information and a photo of you. MakingFriends will be using the photos online. Action photos are preferred. In honor of Juliette Low, the last day to submit your application is October 31, 2020.

Good Luck!