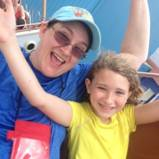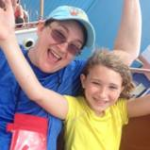 Just let me say, I lead my son through Cub Scouts, Sunday school, Bring a Child to Work Day and directed entire Vacation Bible School programs. The two of us learned a lot together and when he bridged to Boy Scouts, I was the one ready to give him some space. He needed to see other leaders in action. The timing was perfect as my daughter was joining Girl Scouts. Despite her being the opposite of Mr. Chillout Eagle Scout, I couldn't wait to introduce my wonderful little girl to scouting. I just never dreamed we would have such a rocky road that first year.
I know most people think there is a lot of nepotism when a parent is the coach or leader. I don't doubt that is true in some cases but some of us work very hard to avoid favoritism. The other side of that coin is all the expectations piled on your kid. Not just arriving early, staying late, setting up, cleaning up, lugging supplies back and forth. But waiting through those endless adult discussions getting you home late so you can be rushed off to bed a little later than normal. Sure there are leftover goodies on occasion but they are offset by months of untouchable cookies stored in the kitchen that you get to lug to and from everyone's car. Oh and don't forget being the backup plan if someone cancels out of a cookie booth. Life of the leader's kid can be tough.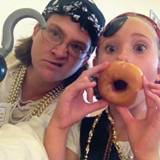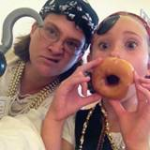 With my Boy Scout, we encountered issues, discussed, reset expectations and were good. My Girl Scout and I went through an awful stage where she loved going to scouts but wouldn't share, compromise, participate, wanted to sit on my lap. And who can forget the "No, I will give you the blue crayon if you give me the yellow one. Because all those crayons are mine!" I tried patience, understanding, even gave her extra attention before our meetings. I started asking parents to call me after nine to discuss issues so we could get home on time and add back bedtime routines that slipped on meeting nights. Nothing helped.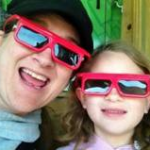 Unfortunately, a huge blow up after a particularly bad meeting opened the flood gates of emotions and enlightenment. I may have yelled "Scouting is not required. Scouting is an honor. If you don't change your attitude I am going to leave you home next week!" And in her five-year-old wisdom she may have mocked "You can't leave me home! You are the leader you have to be there!" to which replied "You are RIGHT! I promised to go but you can stay home with Dad!" It was ugly. And we ended up riding the rest of the way in uncomfortable silence. That week we established rules to follow if she wanted to continue in scouts. We also talked about what feelings made her react the way she did. Here are some things that have really helped us.
"How to lead your daughter in scouts" or "How to Survive when your Mom is your Scout Leader"
Be Clear – Even though you think it might be obvious, be clear that your daughter will always be your all-time favorite Girl Scout. But just like her teacher at school, a Scout Leader has to be there for every scout left in her care.
Fair Sticks – My scout felt like I never picked her first. I felt like I was being judged on my fairness every time I did. Simple popsicle sticks with the girl's names I could draw from took all that guilt and resentment away. Whose turn is it? Let's see!
Label troop supplies – Guess what? Everything stored at our house is not yours. They are sometimes sharing with you.
Create some mystery – I know it is fun to share but keep a few secrets from your scout. It removes the temptation for her not to ruin a lesson and creates a little excitement if she does not know every detail.
Empowered Others

Kaper Chart – Share those extra responsibilities. Ask parents to help make sure these things happen. It gives scouts responsibility and takes tasks off your plate, maybe even getting you home earlier. There is a load to do at the end of a meeting like

Check Bathrooms are clean
Turn off all the lights
Push in Chairs
Check Thermostat

Co-Leader – I asked another mom for help. We decided we would respond to each other's scout call for help first if we could. Can I help since mom is busy? My jealous scout and her shy scout each found another someone to depend on. Oh and if you don't have a Co-leader, growing one quick. Most parents sitting around are bored and willing to help but don't want to step on your toes. Ask them to help so much they go from waiting for direction to knowing what you need before you do.
Step Over when you can – One of the best things about Girl Scouting is getting some independence and learning leadership skills. Not so easy with mom around. A few summers ago I decided to make a change when it came to summer camp. Instead of leading my troop to activities as I did in the past, I volunteered to be on staff. Three years later, I am a happy canoe instructor named Godzilla of all things. I see my scout during canoe time, flags, skits, meals but stopped bunking with her unit this summer. Sometimes we sit together. Sometimes we wave. Sometimes she runs away laughing. Sometimes she sneaks over for a quiet hug.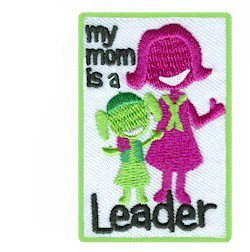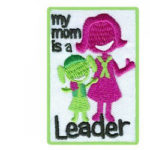 As time goes on we are still working out strategies to keep us in our scouting rhythm. We hope this article will help you and your daughter make lots of great memories as you learn to scout together too. Good Luck and Happy Scouting!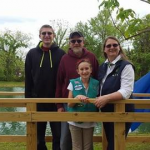 Paula Riggins was a Girl Scout herself, way back when every Brownie still wore beanies!
She graduated from Sullivan University with a bachelor's degree in Business and is a Programmer Analyst for a Fortune 500 company.
Paula is a working mom of two kids. If you ask she will tell you working with kids is where her heart is. Over the last two decades she worked with kids in many capacities through work, church and her community.
Paula is a Lifetime Girl Scout and hopes to have the opportunity to lead girls for many more years to come.