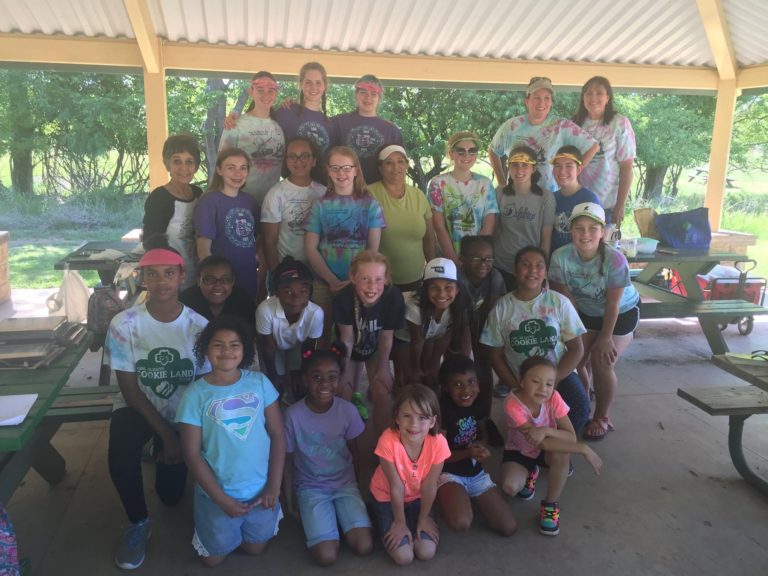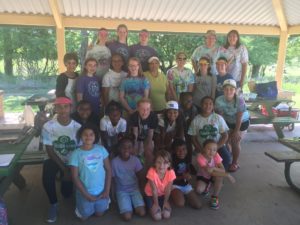 Girl Scout Cadette and Senior troop 3469 from Girl Scouts of Western Oklahoma hosted an event to earn outdoor badges for multilevel troop 18 at Martin Park Nature Center in May.
Troop 18's leader, Pat Wimberley, let us know that their Girl Scouts would like to earn some outdoor badges. The leaders also knew that their girls, Daisy, Brownie and Junior level, would enjoy something fun in a park. Troop 3469 helped teach all of the girls outdoor skills to earn a variety of badges and patches.
The Daisy, Brownie and Junior girls were led on hikes around the park and in making crafts. Troop 3469 also taught the younger girls about setting up a tent and other camping tips. And of course all of the girls had a great time interacting with each other.
Our day began with the Girl Scout Promise and Law. Each of the girls got then made our own snacks, choosing from an assortment of ingredients. The girls certainly enjoyed their healthy trail mix on the hikes.
Troop 3469 put together a fun scavenger hunt for the girls to do while they hiked around the park. They had fun helping the girls figure out the clues. We then used materials found in nature such as leaves, sticks and bark to make art.
Each level earned different Girl Scout badges and fun patches.
The Daisy girls earned their Leave No Tracks fun patch and the Hiking fun patch.
The Brownies earned their Bird Watching fun patch and Skill Building Outdoors Badge for Hiking. The park had lots of birds so the girls found quite a few on their list.
The Juniors earned their Skill Building Outdoors Badge for Camper and their Legacy Athlete Badge for Practice with Purpose.
Everyone in Troop 18 earned a Nature Center, Eco-Art and Scavenger Hunt fun patch in addition to the badges and patches they earned for their own level.
It was a wonderful experience for all of the girls that participated. We really enjoyed reaching out to our community, finding a need, researching everything we would need to do to host the event and most importantly spending time with our Girl Scout friends in Troop 18.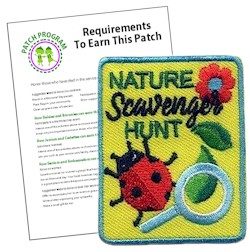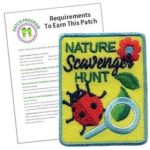 For additional ideas for your multilevel troop to earn outdoor fun patches, take a look at the MakingFriends.com Patch Program. There are a number of outdoor patches with a free download of suggested requirements for every level.
My name is Heather Bush. We are a troop of 10 girls in Oklahoma City. I have been the troop leader since the troop started 7 years ago. The girls in the troop range from age 12-15 and will be in 7th, 8th, 9th and 10th grade next fall.
We "adopted" Troop 18 three years ago and were happy to give the girls an outdoor experience they might not otherwise have had. We sponsored a day camp that my troop put on for Troop 18 in a previous year and were excited to learn we are one of five finalist for the Olave Award given by the World Association of Girl Guides and Girl Scouts and will find out this fall at the international conference if the girls will win this award.
The Olave Award is an international award to honor the memory of the World Chief Guide, Lady Olave Baden-Powell and to keep alive her belief in the spirit of service. It is awarded every three years at the World Conference by WAGGGS to groups of Girl Guides and Girl Scouts who have created positive change in their community.
Save