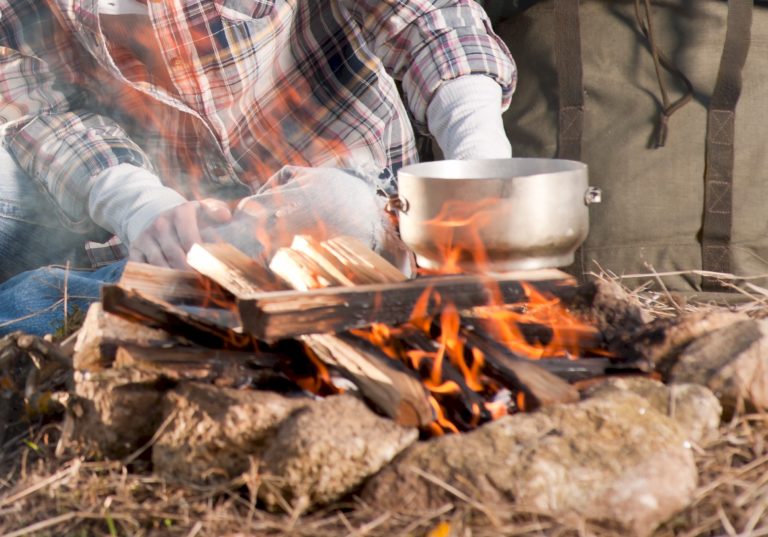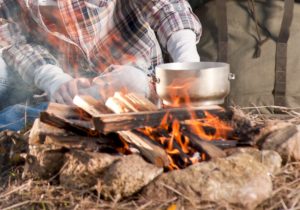 Girl Scout troop leader Bess needs help with meal planning for camping: What kind of food plans do you suggest for an encampment with about 75 girls? Usually each troop is on their own for breakfast and lunch and we usually have dinner together. We usually have tacos for dinner but we're wondering what else other groups have tried and liked for dinner with a large group.
Our Facebook leaders shared their favorite meals for camping.
Doria shared: Our troop had meatball sliders and chicken Caesar salad and it was a big hit. We have also cooked the frozen meatballs in a Dutch oven over a fire. Or you can just cook them in a pot over a camp stove. It depends how your cooking, in a lodge, on a camp stove or in a fire pit.

Shelley's suggestion: We had the girls plan for their different levels. We did walking tacos our first night and we just did all the chicken in the crockpot so it was easy. The girls made chicken noodle soup and sandwiches on the second night.

Terri writes: Our girls have enjoyed lasagna and spaghetti. We had breakfast burritos for breakfast. For dinner you can also try a salad bar, potato bar, chili, beef stew, meatballs, tin foil dinners or hot dogs on a stick.

Shayne's experience: We are having a Camporee with about 200 scouts, leaders and volunteers and we are having a picnic. In the past we have done spaghetti and tacos in a bag. Good luck and have fun.

Lana shares some traditional camping meal ideas: Foil dinners are usually a hit. You can also try pork chops in a gravy in a Dutch Oven and make hash brown casserole in a box oven to go along with the pork chops.

Deb's ideas: We have made burgers and hot dogs, baked potato bar and spaghetti.

Kathy's favorite camping dishes include Silver Turtles and Pie Iron Quesadillas!

Lisa's girls also like spaghetti on camping trips.

Marie's troop also has had success making foil meals and spaghetti.

Kate suggests Shepherd's Pie.

You'll want to let the girls keep the recipes they enjoyed on your trip. They can make their own camping recipe book with some popular recipes already pre-printed and blank cards so that they can add their own favorites.
If you plan to make meals over a campfire, you will certainly want to get your girls the Campfire Cooking fun patch.

Of course your girls will also enjoy S'mores! Order the S'More Fun patch from MakingFriends.com with a free download of suggested activities for every Girl Scout level.