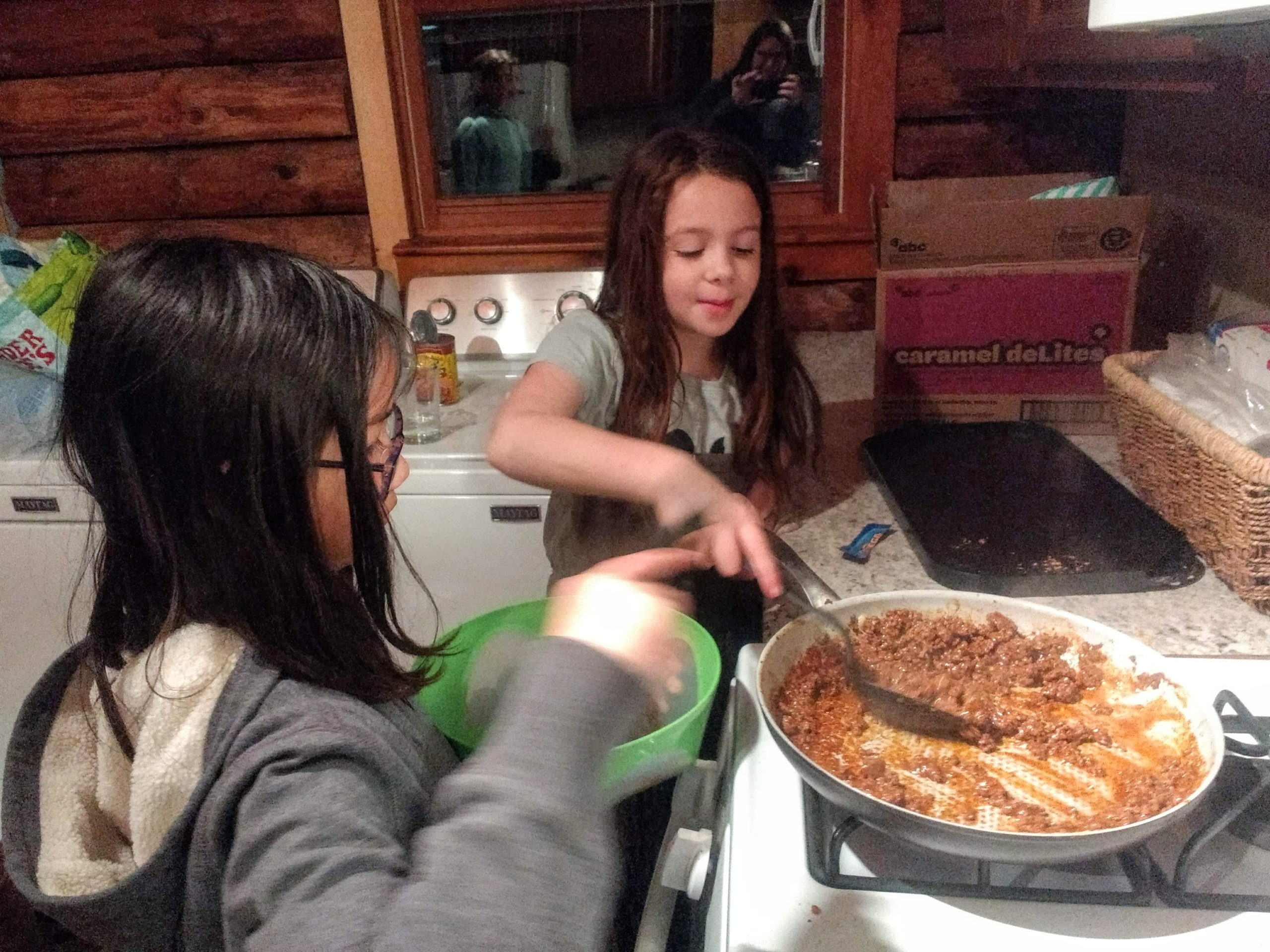 How Much Is Enough
Underachieving can be a very good thing. Girl Scouts offers SO much in terms of resources, activities, badges, and ideas for learning about almost anything imaginable. As volunteer leaders, we are charged with matching that wealth of resources to the ideas and desires of the girls. The girls' interests typically range the gamut well beyond even all the amazing stuff GS has already created! I often hear other scout leaders lament the fact that there just isn't enough time to do it all, and I agree with them. While planning a recent overnight trip our girls had us wondering 'How much is enough'.
We Just Want to Spend Time Together
Recently, my Junior troop spent a winter night at a (heated) cabin in the woods. What did we want to do? Set up programs to go snow-shoeing? Work on fire-building skills? Do a journey? Complete some badge work? My 12 girls rarely agree, but for once, they did: "we just want to spend time together." Uhm… ok, yes, we'll be in the woods. So what shall we do? "We just want to be in charge of meals… and we want to hang out, to talk, to play games if we feel like it. We want to spend time together."
As leaders, we looked at each other and we were worried. Worried about being judged as inadequate leaders. Concerned that we weren't achieving. Worried their uniforms wouldn't be filled with badges, demonstrating their ability to check off the boxes and hopefully learn something. We started wondering how much is enough? It was stressful. But the girls were clear in their wishes, and we agreed to make this happen.
The Girls Plan Their Meals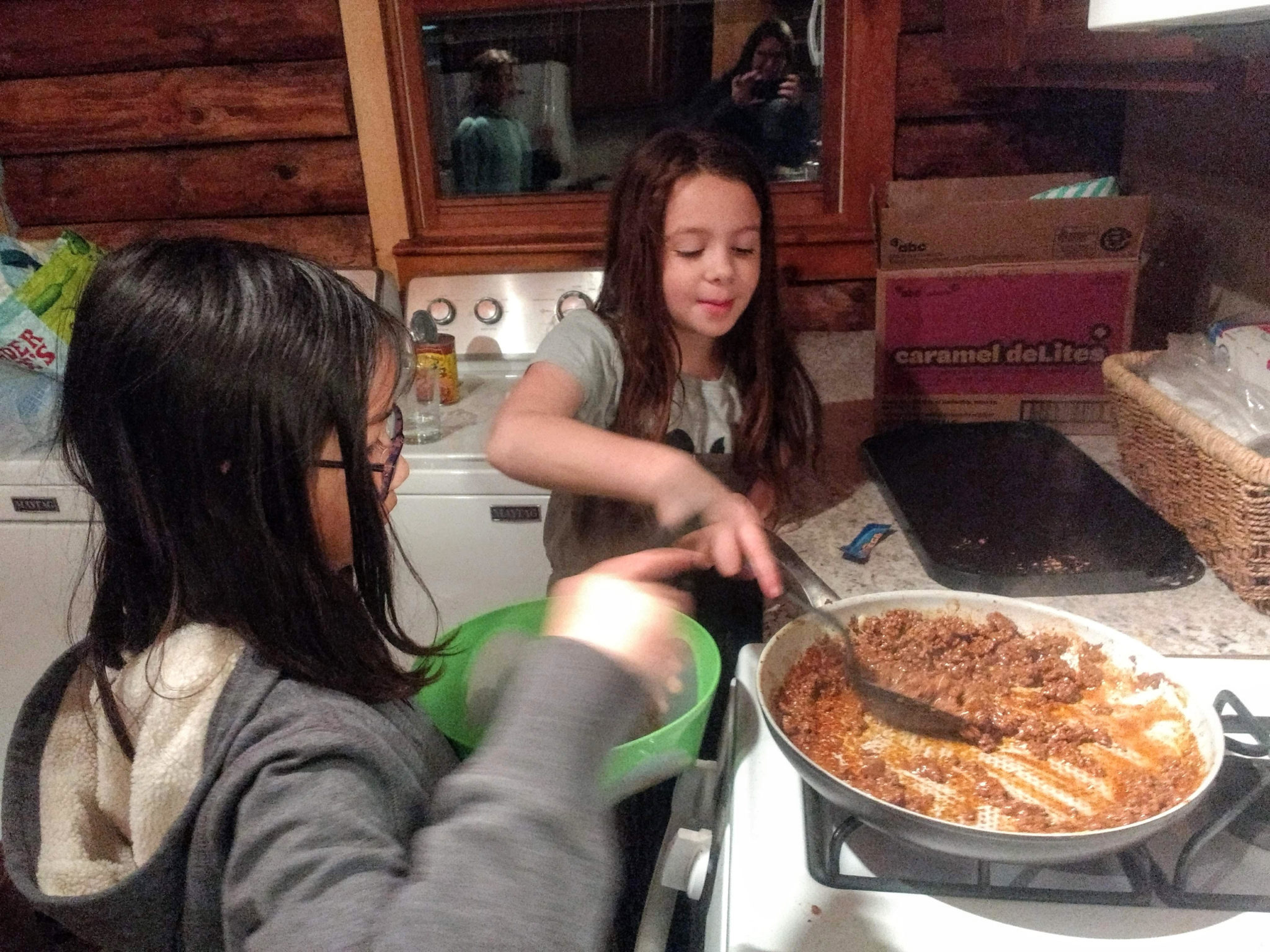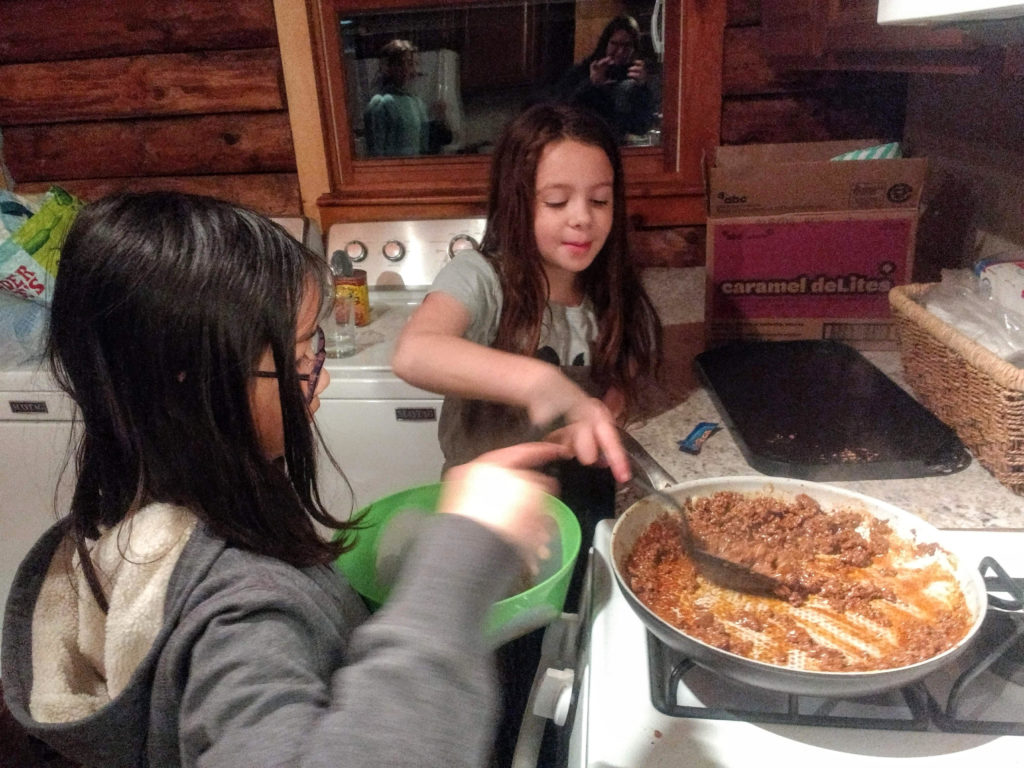 As a group, the girls came up with some ideas for meals, and with great excitement broke into smaller teams to plan the menu, knowing we'd have a full kitchen:
● Lunch: DIY pizzas plus a pasta bar, with salad
● Dinner: quesadilla and burrito bar
● Breakfast: pancakes, sausage, eggs, fruit salad
The leaders weren't so sure. The girls had already earned their cooking badge. Camp trainers teach us to go with easy foods so we would actually have time to do other things. Another troop had recently spent a weekend in the same cabin and wrote an entire blog entry with all the things they accomplished. Could we just go to the woods for a night and do… nothing?
Girl Led Works!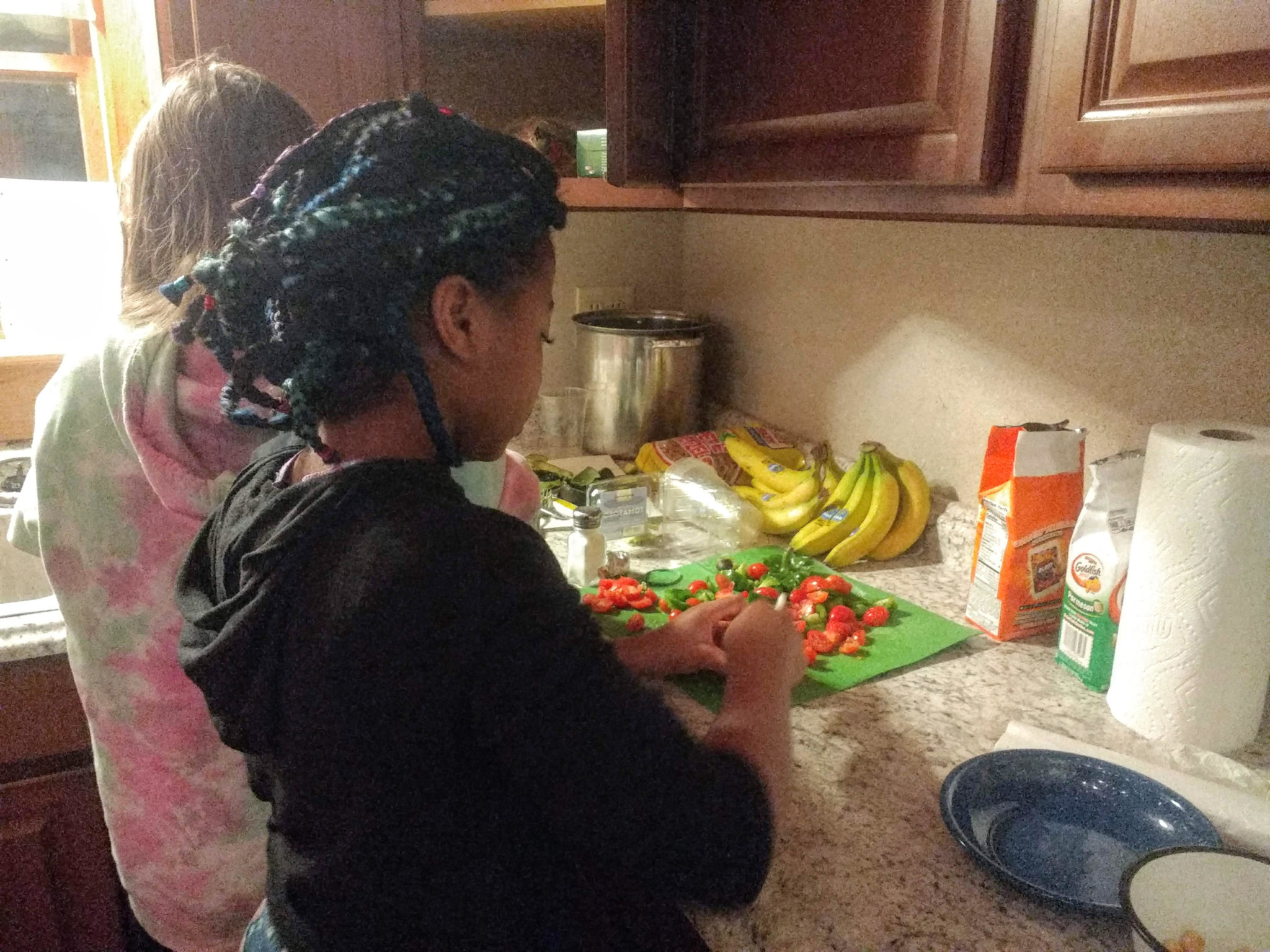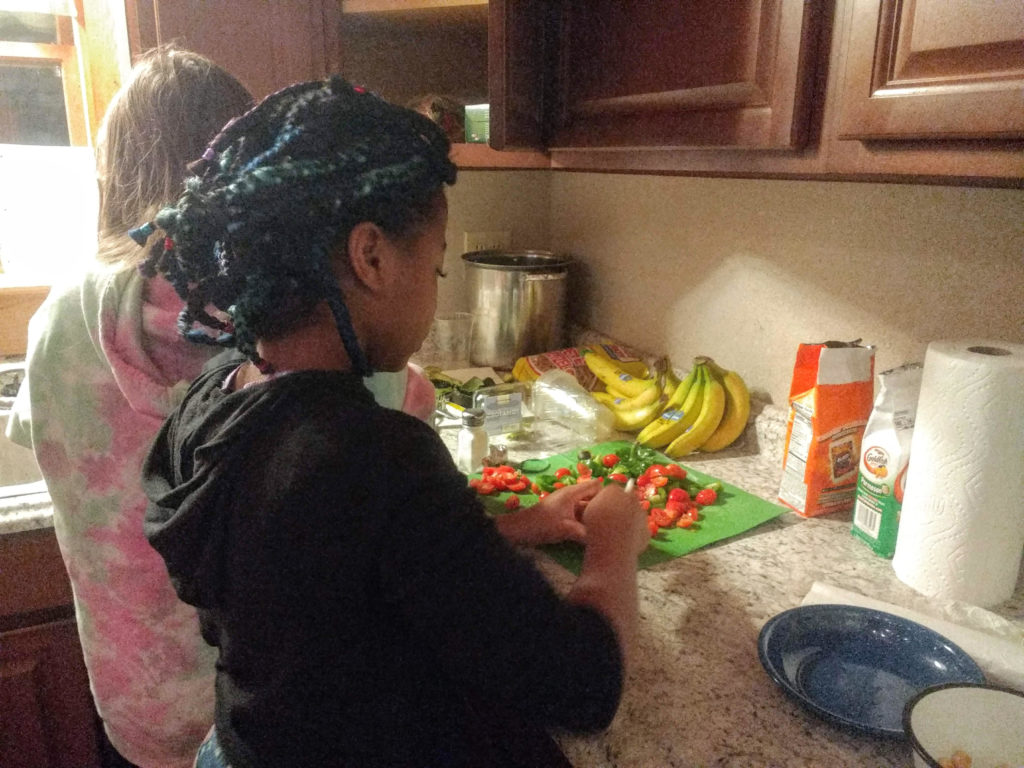 The weekend turned out to be incredible! We spent the afternoon and evening holed up inside while a rainstorm made everyone and everything hunker down. We played games, resolved minor conflicts, took turns for food prep and cooking. Of course we all shared in all the clean-up. As the evening wore on, the leaders stepped back completely while the girls created their own fun. They loved lying in bed at 9pm and chatting until, one by one, they were all asleep by 10pm.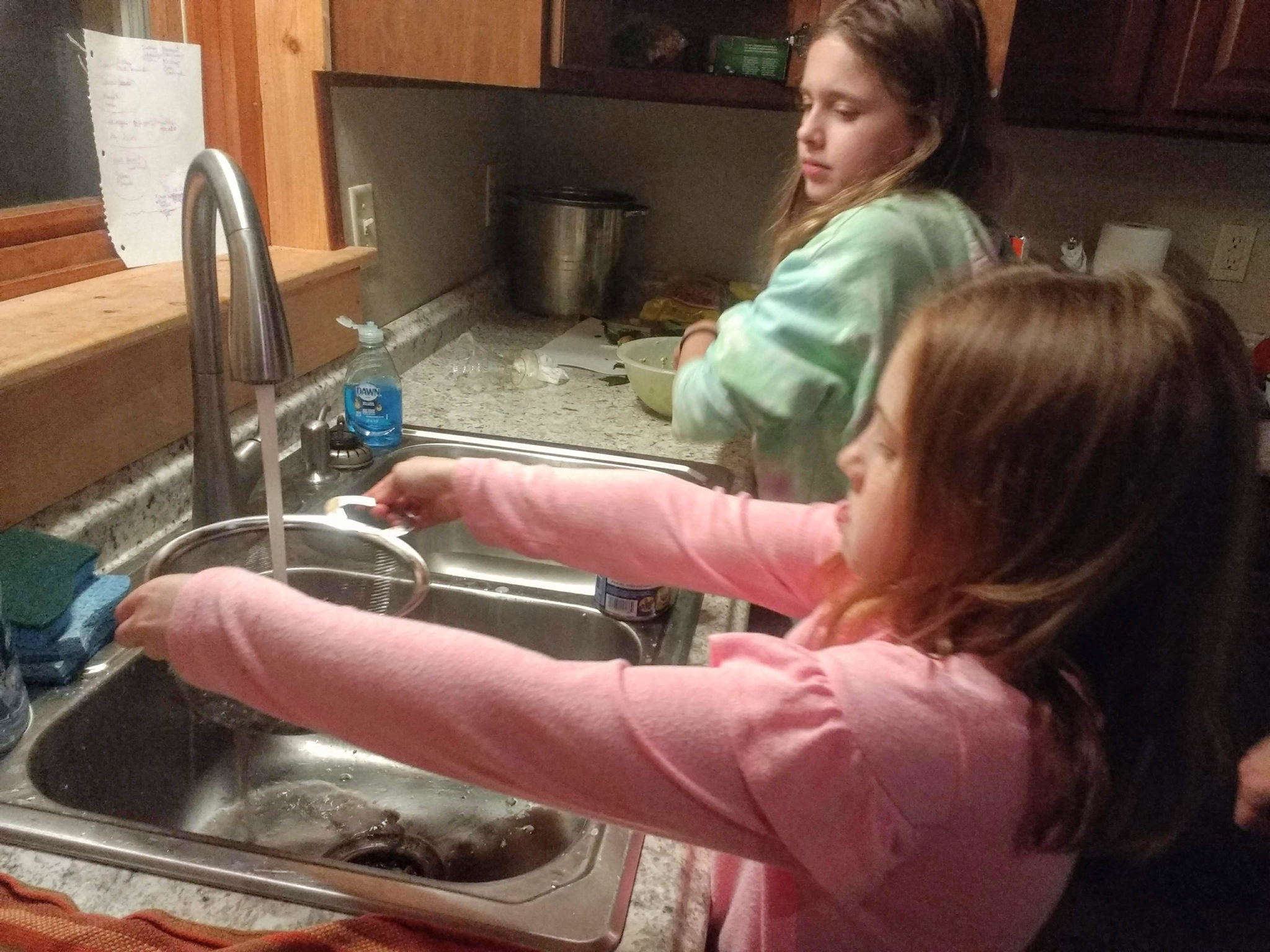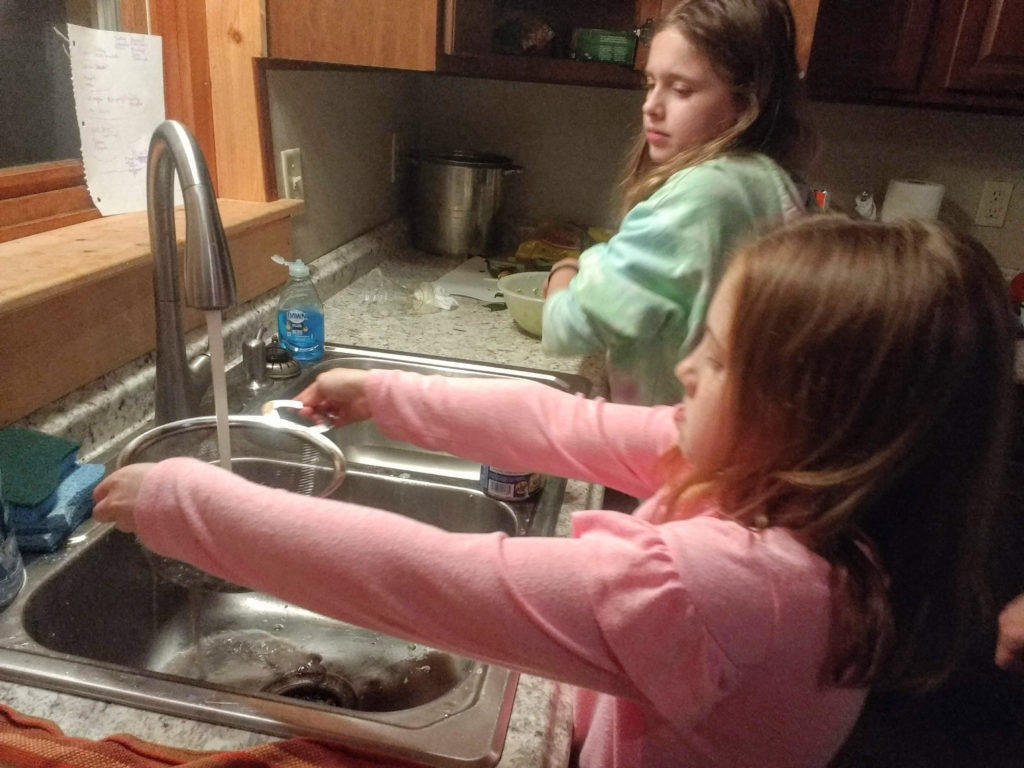 After spending several hours in the kitchen the following morning, we took a walk through the woods. The girls were captivated by the frozen lake, and the small brook coming off of it. We spent the morning just hanging out by the lake, in the sunshine, enjoying nature and each other. It was exactly what they needed in order to launch forward, taking on new challenges as a team. I'm so grateful for my co-leaders' willingness to respond to what our Juniors expressed, and to be able to be under-achievers together.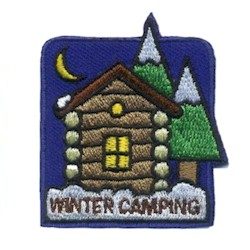 How much is enough for your winter camping trip? Follow the lead of your girls and you can't go wrong. Of course your girls will want a Winter Camping patch to remember the fun.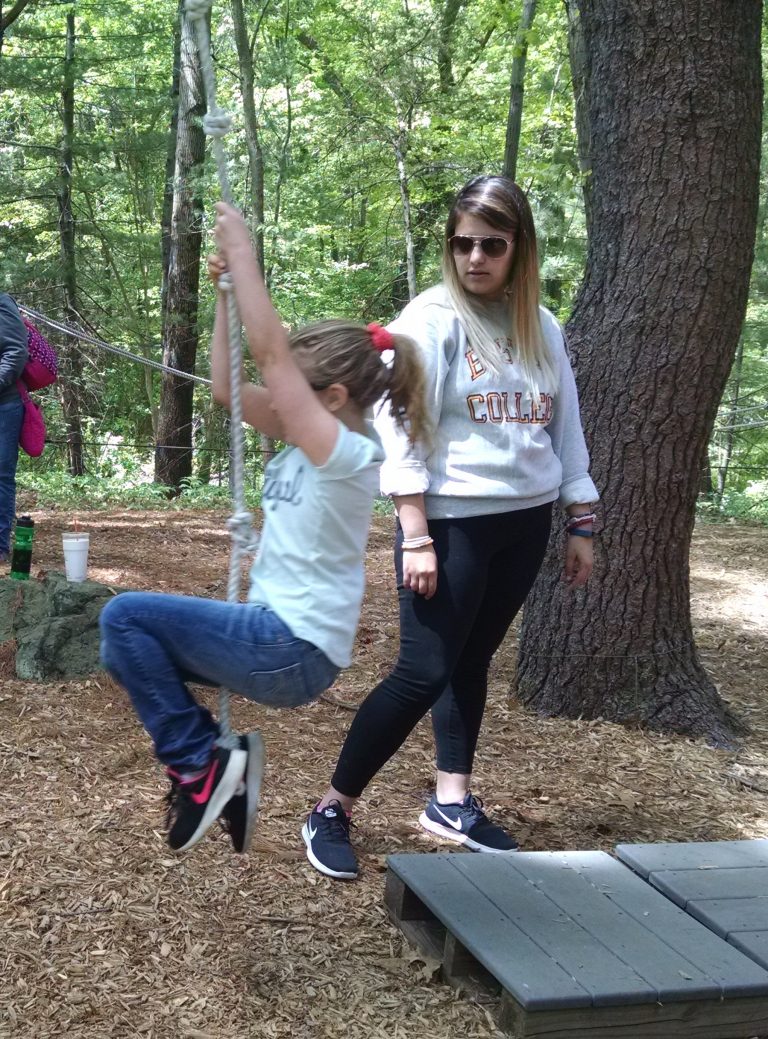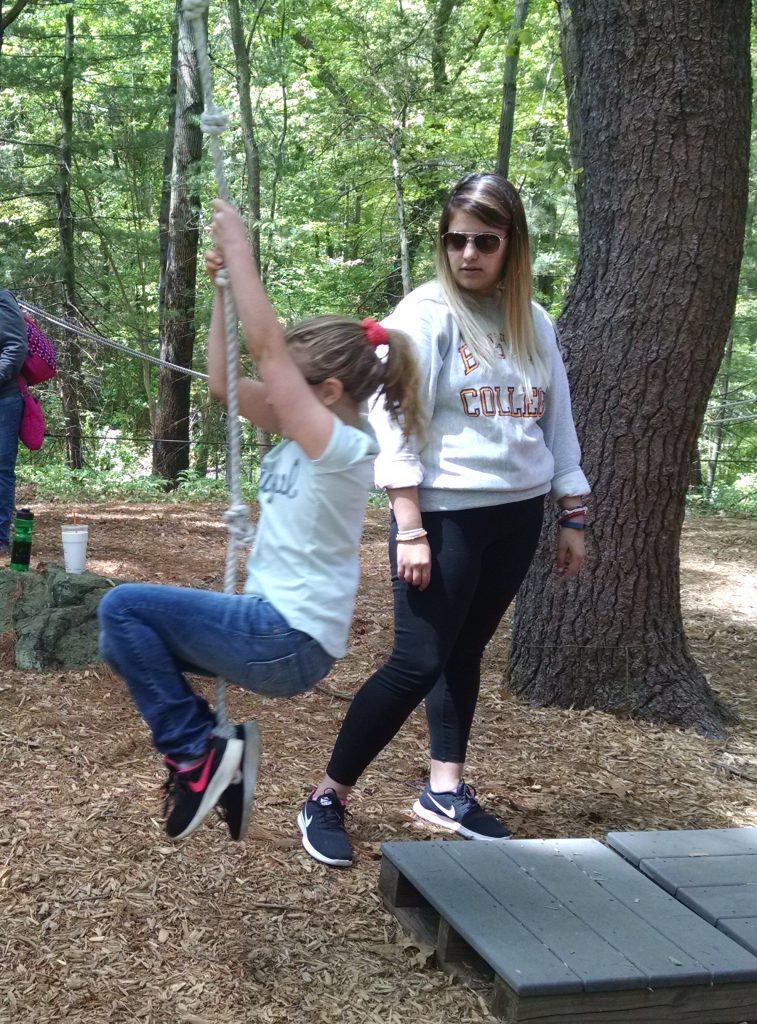 Jane Hamel leads a troop of 4th and 5th grade juniors from several towns. In addition to parenting her 3 t(w)eens, Jane manages her local farmers market, grows vegetables every summer, and sings in her church choir. Leading has become a rewarding and fun experience with lots of opportunities for growth!