We received dozens of applications for our Gold Award grant program. The quality of the work being done be Girl Scouts across the country is amazing. It was a difficult choice. Every applicant was deserving.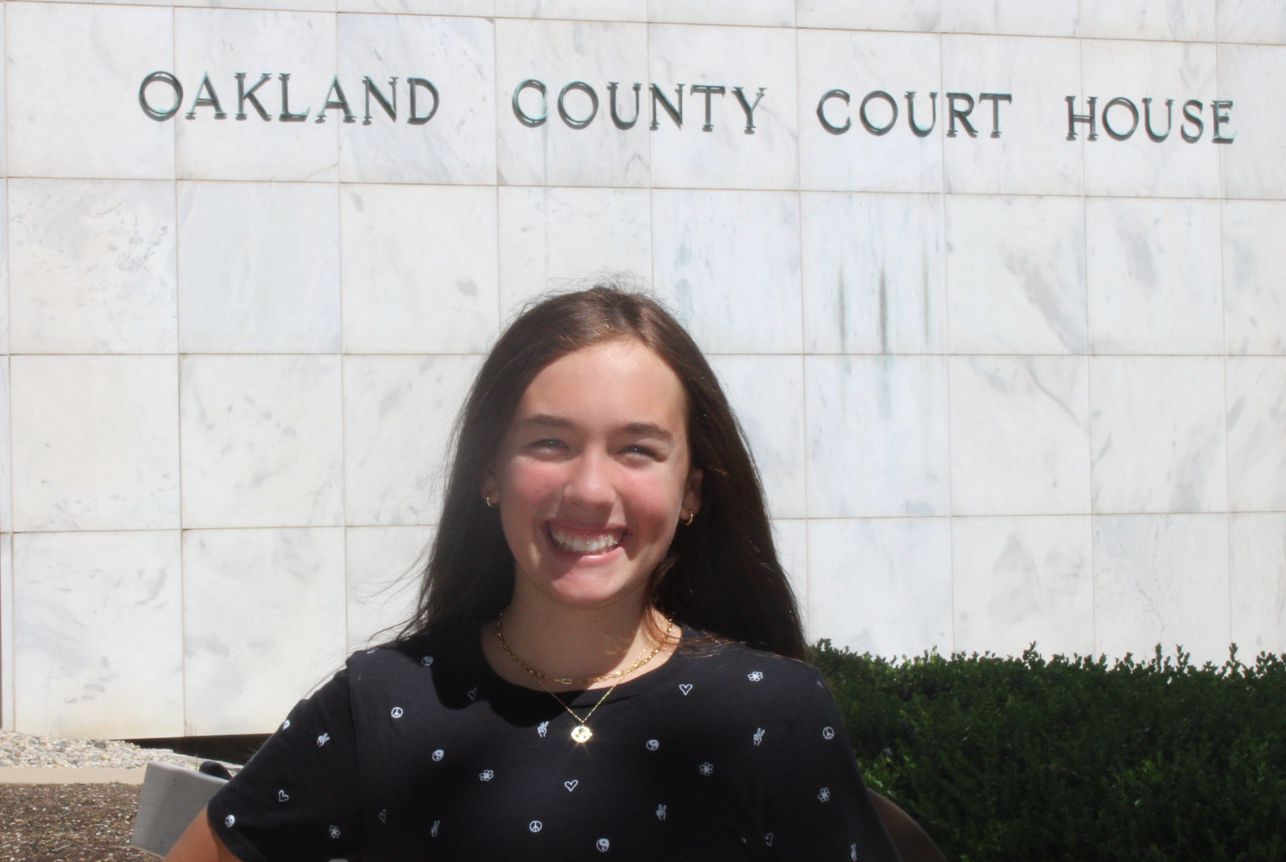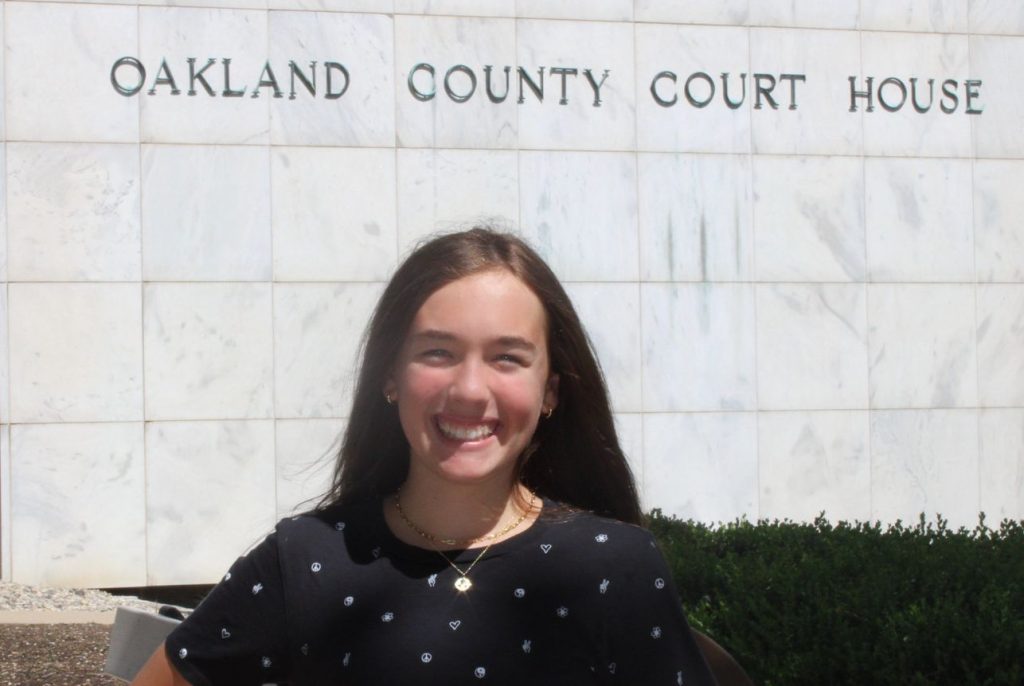 The first place Gold Award grant winner is Isabella Cook
Isabella's project, Comfort 4 Kids in Court, addresses the issue of anxiety and fear in children when they testify in court. The project was inspired by her visits to a courtroom every summer when her grandmother was a family court judge. Isabella viewed many types of cases involving children.
She remembers how frightened the kids appeared in the courtroom. Many of them looked like they could break down in tears at any time. When Isabella asked her grandma about it she said that there were not many formal resources to help the children. The judge would talk to the children before they went into the courtroom, but that was the extent of their preparation for court.
Isabella will be writing, illustrating and publishing a children's book in English and Spanish, creating a downloadable activity book also in English and Spanish, and building a website to house informational resources and videos. The books will be distributed to family courts across the nation where they can be used with thousands of children. In addition, the book will be available for purchase with any profits going back to the Girl Scout organization.
Isabella is a resourceful young woman who is capable of fulfilling every aspect of the project. We were extremely impressed with how much she will be accomplishing on such a small budget and her willingness to use the proceeds to benefit the Girl Scout community.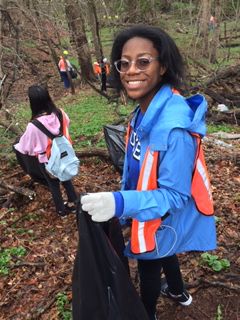 Runner Up is Gabriella Robinson
Gabriella's project is to improve the water quality of the Raritan River by reducing waste, improving electronic recycling and educating Central New Jersey about the environment.
Gabriella will accomplish this through flyers, brochures, workshops, cleanups and press releases. Since the area is very diverse her material will be available in four languages — English, Spanish, Mandarin and Hindi. We are especially impressed with her plan to establish a rain garden in Riverside Park with a plaque to a local Lenape Native American. Riverside Park floods sometimes and the rain garden will help with the overflow of the river.
Other Notable Gold Award Projects
Eden Sapien: Will create a public awareness campaign to inform people of the need for gently used medical devices and medical supplies for the needy and collect devices and supplies to give the needy in the US and Nicaragua.
Kylie Shafer: Will add an outdoor classroom and playground to a Park in Redfield. It would include tree stumps for people to sit on, an observation board, a recycled music wall, obstacle coarse, a writing board and a teepee with vines around it.
Kloee Loyd: Provide a camp weekend to benefit the LGBTQ+ youth of central California with traditional camp activities, as well as teaching the youth coping skills such as mindfulness, breathing techniques, and focusing techniques.
Rebecca Yanacheak: Will build a memorial garden around or near St. John's Church, in Adel Iowa. This garden will be in memory of young children, infants, or unborn babies who did not survive or were for whatever reason, not born.
Addison Grosz: Will be creating educational material for the community to spread awareness and education of spaying/neutering, vaccination opportunities, and tagging to reduce the number of animals in shelters.
Hannah Crawley: Her focus is to help keep Girl Scout engaged, connected and support good mental health through a pen pal program.
Charlene Bertone: Project helps one organization per month from October untill June including handmade wreaths donated to nursing homes or rehab centers to be used as decorations.
Emily Satnowski: Will create Chemo Care Bags to help ease the patient's treatment and give them the essentials they would need to successfully fight through the treatment.
Emma Dunham: Plans to implement one gaga ball pit in three city parks as well as raising awareness to the amount of time spent on screens and physical activity.
Kyleigh Price: Will create a dog park to help dog owners have a safe place for their pets to run around and play with others. It will also help the community by having dogs in one spot for safety and keeping the park clean of dog waste.
Kaylee Cheung: Will distribute mask making kits and provide instructional videos to teach sewing skills.
Mackenzie Cesnick: Will show appreciation for the music programs at her school by arranging photo shoots, designing and purchasing senior banners for the orchestra and choir classes.
Moriah Smith: Will educate kids about high adventure opportunities to encourage them to participate in more high adventure. This will be accomplished through writing a children's book, hosting several hands-on workshops, and creating a website with additional resources.
Samantha Calvert: Will be helping the students of Clendenin Elementary by creating a clothing closet so they can feel confident in themselves and the clothes they put on their bodies.
Alexis Schroer: Will educate people about biosecurity and the safety of their horses to minimize the health risk of spreading diseases to other equine.