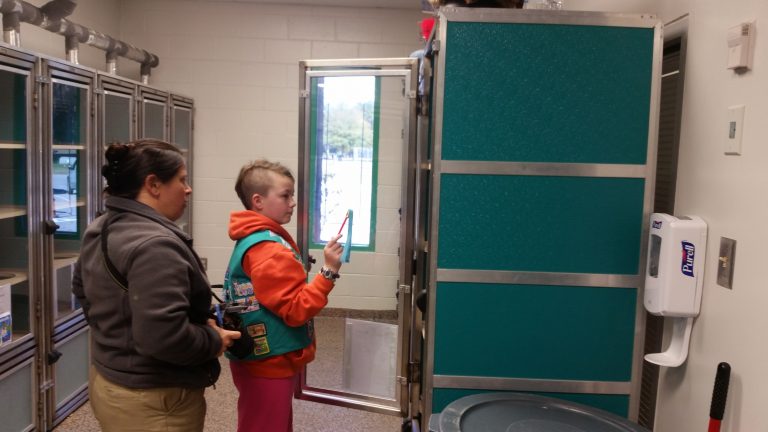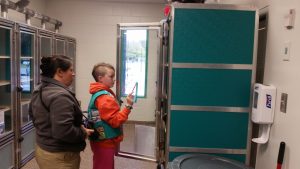 We are a split level troop and due to the journey requirement, we only had one girl who was eligible to work on her Bronze award that needed to complete out during the current scout year. Working with only one scout can be difficult because there is not the same amount of peer support. But it was definitely a chance for her to find her passion and forge her own path. That she did.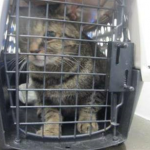 It turned out that many of the animals coming into our county animal shelter were having their photos taken on the back of the animal shelter truck or inside cages. In order to make the dogs and cats more adoptable looking, the shelter tried to do photo shoots. They did not have many props so that's where this Bronze award project came in. Our scout organized a sewing event for volunteers to come together and learn how to sew.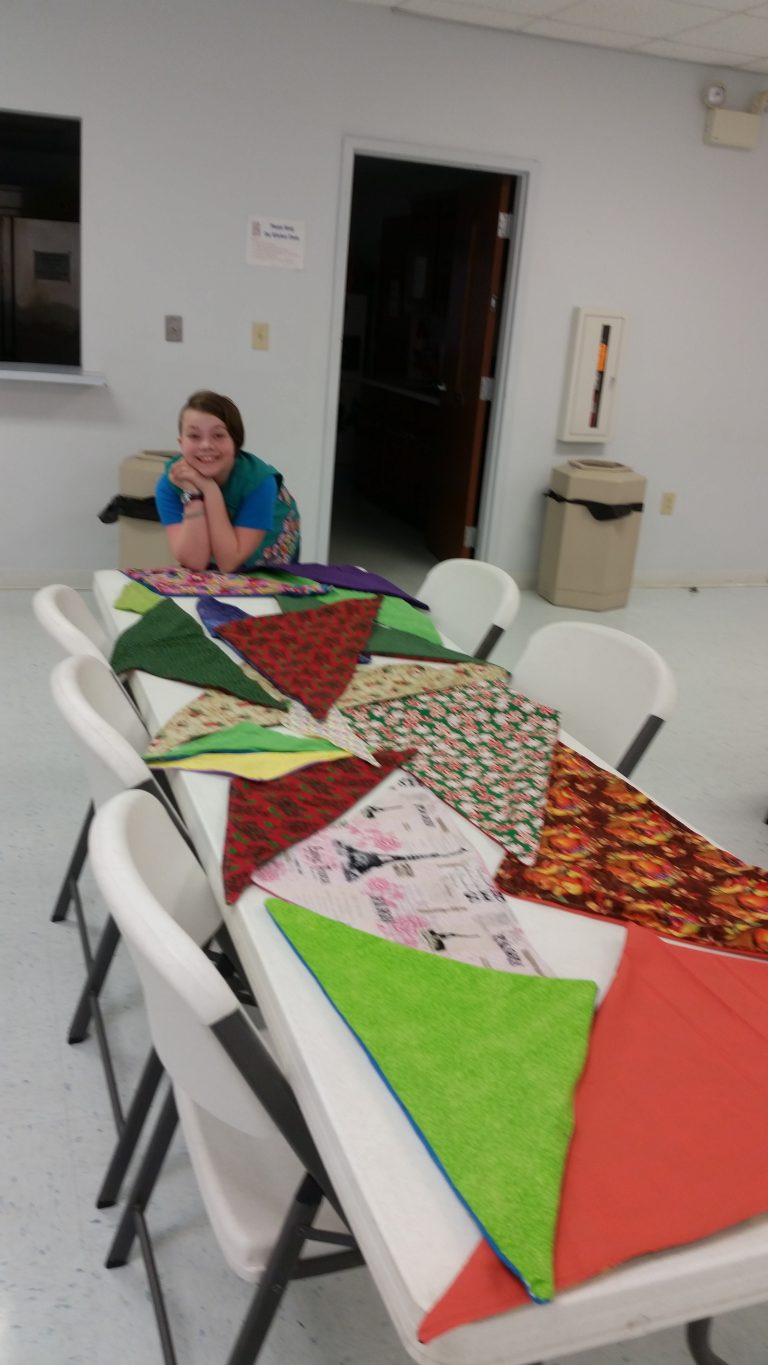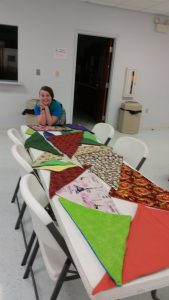 The group was small, but this made more time for lots of one on one instruction! We used a free bandana pattern offered by Avilo Charlotte and our line scout cut out pattern templates for the group to use, ranging from extra small to extra large. After a few hours, several bandanas in festive fabrics had been made. The next business day, she delivered her donations to the shelter.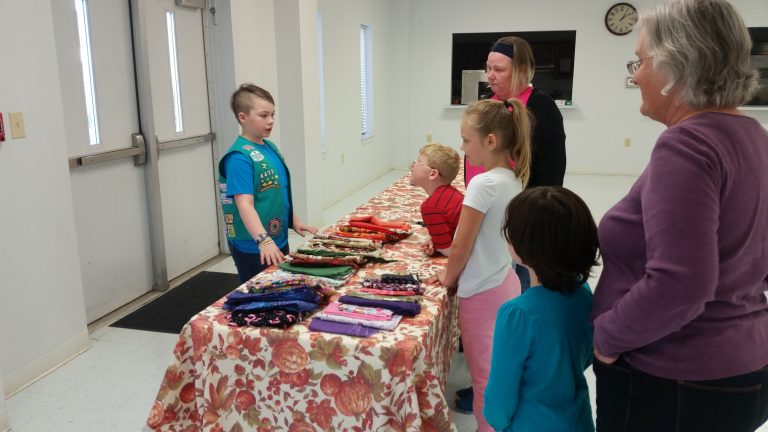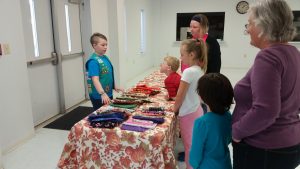 They were very well received! She helped take photos of cats and kittens, and even got to name one! The before and after photos make everything worth all the hard work!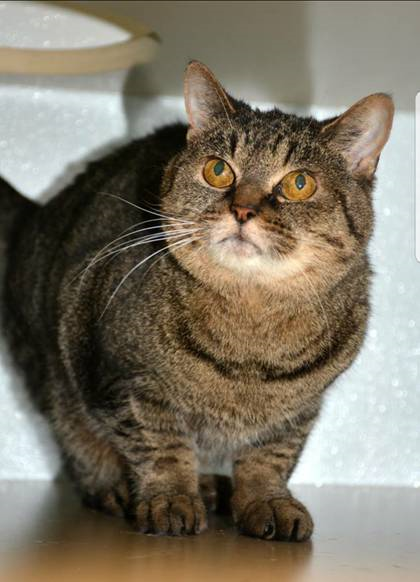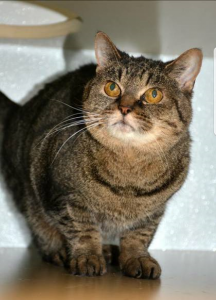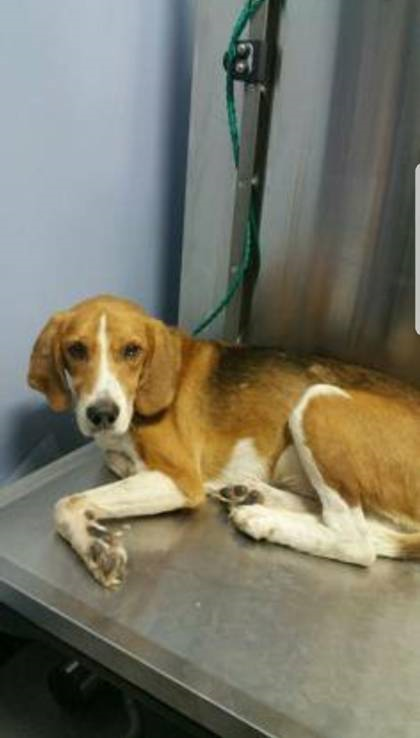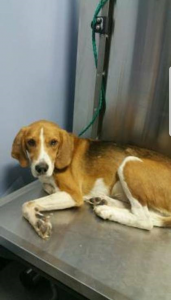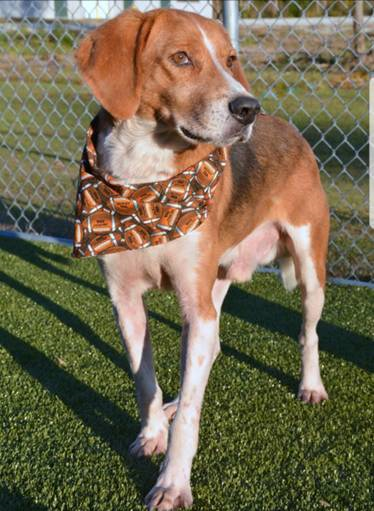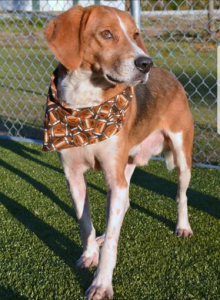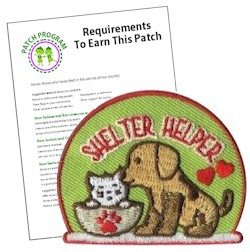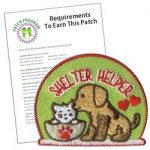 The Shelter Helper fun patch is perfect for girls who have completed a service project with their local animal shelter.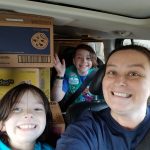 My name is Becky Smith. I'm a 3rd generation Girl Scout leader of my daughters' troop, which is currently Brownies and Juniors. Originally from California, I transplanted in 2010 and leading Girl Scouts has been the thing that finally pried me out of my shell and has plugged me in to this community. It has been a great way to connect with others, appreciate the community and create opportunities for our girls to grow and thrive.