Are your girls working on their 3 cheers for Animals Daisy Journey? My girls completed the journey during a weekend trip to camp. We did it 2 weeks before Easter so it was a great journey to combine into a Easter party since a lot of the stories in book are related to birds, we associated it with Easter and Easter eggs just like a bird lays an egg.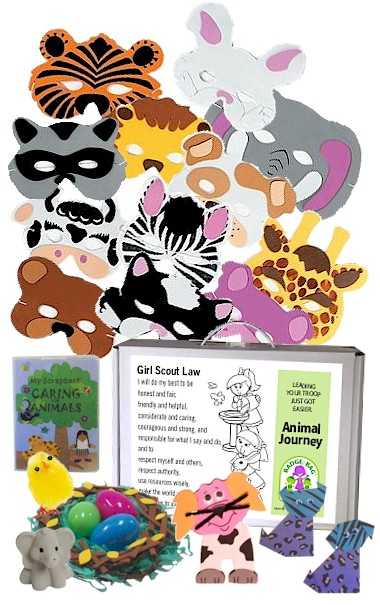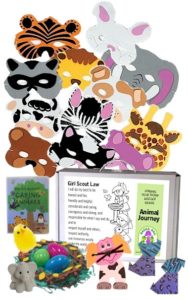 First thing we did was purchased the Makingfriends Daisy Animal Journey Badge In A Bag® which included most of the activities we did during the day. Many people have asked me is the kit worth it and does it really save you any time? I would say most defenatly YES!
Editor's note: Updated product pictures have been added along with links to updated products.
Previous to the camp out there was little to no planning other than adding the extra Easter activities. Everything is there for you, grab your journey book, your craft supplies such as scissors, crayons and glue and your ready to go. As one leader was working with girls the co-leader was reading and getting next section ready. All the girls have individual bags with all their supplies in them so no sorting needed.
ACTIVITIES FROM JOURNEY BADGE IN A BAG® THE GIRLS LOVED DOING!
Creating the mom Robin as a group
Girls colored and decorated scrapbooks
Made baby chicks
Created their own nest
Made origami paper cats and dogs
Created Flower puppets
Colored pictures to put in scrapbook
Wore masks and acted out animals
Story time with great activities to do while reading so girls don't get bored
My Girls Working on the 3 Cheers for Journey
Adding the Easter Twist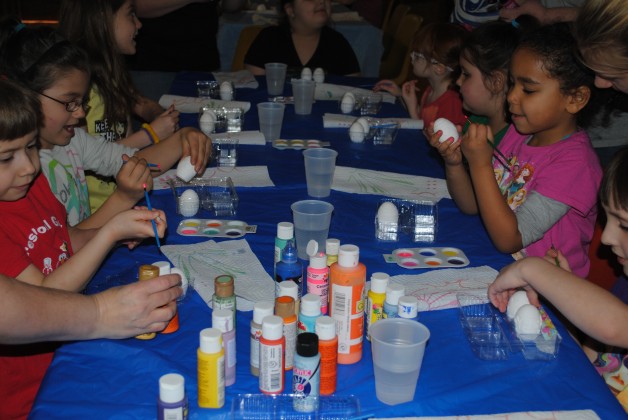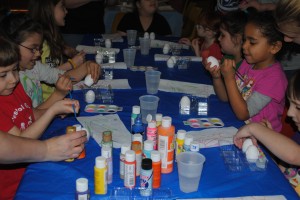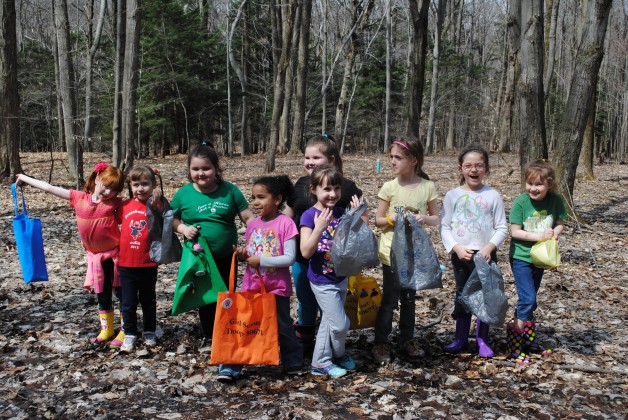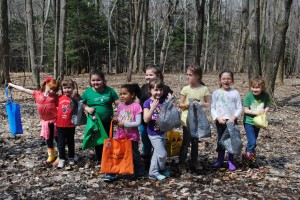 We did a few things extra during the day
Easter egg hunt
Easter egg craft – we purchased ceramic Easter eggs and gave each girl paint to decorate and design their egg
Easter gift bags with a Girl Scout Flair – When the girls were making their own robin nest from the Badge in a bag kit, we put candy into each of their eggs that they would be picking to put in their nest. After all the girls had their eggs into their nest we told them to open their eggs. They each found an assortment of candy in each egg.
Editor's note: This kit has been updated and includes the following:
For Your Troop:
Step-by-Step Instructions
Convenient Carry Box
Foamie Animal Pieces
Animal Masks
Paper Grass
Paper for Scrapbooks
Paper Roll for Mural
For Each Girl:
Vinyl 4″x 6″ Scrapbook
6 Coloring Pages
Stickers
Animal Print Paper Squares
Fuzzy Chick
Plastic Eggs
Animal Mask
Baby Elephant
Paper Plate
Invitation
Certificate
Bonus Fun Patch!
Included Activities:
Decorating Scrapbooks
Create Pretend Animals
Create Origami Pets
Learn about Baby Chicks
Learn about Baby Elephants
Build a Bird Nest
Making A Mural
Perform an Animal Skit about the Girl Scout Law