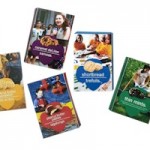 Troop leader asks: Any advise on how to handle a family that wants to opt out of cookie sales, but still wants to make it fair for the troop?
Facebook Leaders gave their input on what to do when Girl Scouts opt out of cookie sales:
Becky wrote in: According to GS rules, troop funds are to be spent on the entire troop regardless of how much or how little a particular girl participates in a money earning activity. We cannot require a family to pay their own way for field trips if they don't participate in the cookie sale. It risks GSUSA's tax status. We CAN accept a donation if they offer but it can't be required. Some councils (mine is not one) allows for fund partitioning with prior approval for big trips for older girls but that's the only exception.

Karen's input: If the family is offering, maybe they can make a troop donation that's comparable to the average earnings. (e.g. PGA is 100 boxes, girls earn 60¢/box, average earning is $60.) I'd also suggest that they make a donation to the council, since it benefits from cookie sales as well.

Wendy's idea: We highly encourage girls who don't sell cookies to participate in booths. Otherwise, there's not much you can do. It's against GSUSA bylaws to require cookie sale participation OR make them pay their way. Cookie profits belong to the whole troop, not just the girls who earned it.

Carly's troop: We make a per-girl budget. We show parents at their cookie training what funds are used for and how much each girl "costs" the troop to ENCOURAGE participation in cookie sales. If they want to opt out they have an idea of what a donation to the troop could look like. I've never had anyone opt out.

Autumn: When Girl Scouts opt out of cookie sales have them do a different type of fundraiser.

Libby suggest: If they don't want cookies, have them make a purchase for the Cookie Share program. The girls get Cookie credit, the troop gets funds, and cookies are donate. A win all around.
Girls love fun patches and you'll find a variety available to thank your girls for their hard work during cookie season at MakingFriends®.com.