Girl Scout It's Your World, Change It!
Given all of the challenges associated with navigating relationships in Middle School, it was no surprise that our troop chose to take the "It's Your World, Change It!" (aMaze!) Cadette Leadership Journey.
aMaze Cadette Journey Take Action Project
For their Take Action Project, our girls decided to create a "talk show" called "GS Life". Each girl portrayed a show "host" or "guest". The guests represented different experts in the fields of bullying, cyber-bullying and body image. Their experts included psychologists, editors, authors and a student founder of a fictitious anti-bullying club called Friends Against Bullying (FAB). Our Girl Scouts wanted to educate themselves and others by raising awareness around important topics that are facing young girls around the world. They also wanted to provide guidance and offer resources to anyone who may be struggling with these issues. Our scouts created "bios" for each "subject matter expert," and they spent many hours researching each of their topics. When they pulled all of their research together, they wrote an entertaining and informative script! They rehearsed for several weeks, with one of our scout dads stepping in as our cinematographer.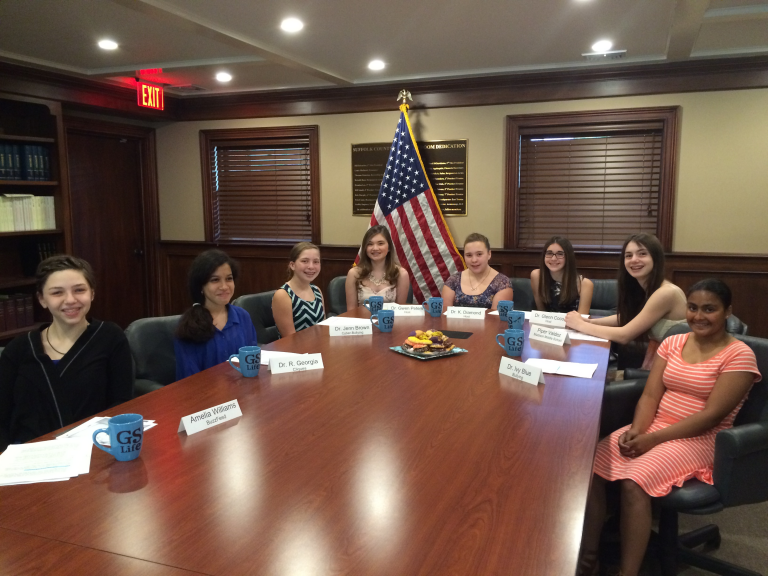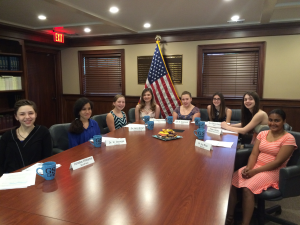 During the episode, the hosts took turns asking the experts about each of their subjects, and the experts shared important facts, statistics and insights. For example: The Hartford County Examiner reported that, in the US, while 50% of teens are victims of cyber-bullying, only 1 out of 10 victims tell their parents, with 10% attempting suicide. At the end of the show, the hosts asked the experts to each give advice to the "audience". The hosts provided real resources, such as the toll-free telephone number to the National Suicide Prevention Lifeline. The girls' GS Life episode was "aired" during our troop's year-end ceremony. Of course our girls were so excited to have family, friends and Service Unit representatives attend the ceremony, as well as watch the premiere of their show.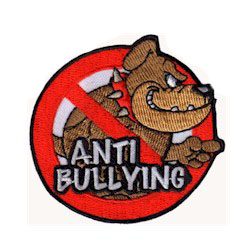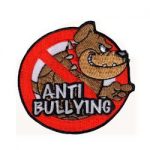 Sharing Our Take Action Project
Our Troop's Take Action Project educated our scouts and sent a message to empower girls everywhere. Troop 288 wanted to let girls know that they can do anything! A copy of the video is currently available through the GSSC Service Unit 3 Library to share with all of our troops.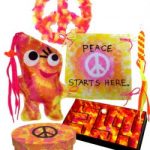 You'll love the Cadette Peace Journey Badge in a Bag® from MakingFriends®.com. Our kit provides step-by-step instructions for you to guide your girls in completing their Cadette aMaze Journey. The program was designed to provide economical, hands-on activities to enhance the girls' experience and also to make your time as a volunteer enjoyable and stress-free.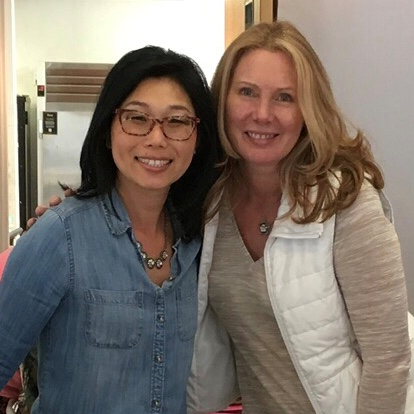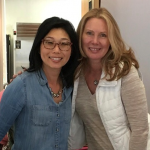 The leaders of Troop 288 are Bridgette Bock and Urie Tucker. Collectively, these leaders have over 17 years of experience in Girl Scouts. They share their insight, provide encouragement and support, and learn from each other and their scouts every day! Of course they are extremely proud of the capable, dedicated and amazing young women that their scouts have become, and look forward to the future with Troop 288!