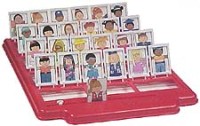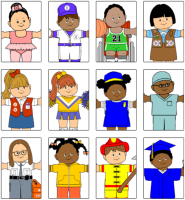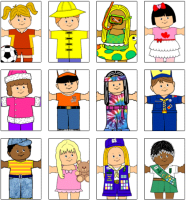 Guess Which Friend game

Print
"Guess Which Friend" Game
Turn your favorite guessing game into a more culturally
diverse, kid-friendly game you'll like even more than the original.

You need:

Friend Cards

More Friend Cards

Card Stock

Scissors

Instructions:

Print three sets of cards — both pages. Cut out all
cards. Replace the cards in both playing boards with a set of friend cards.
Use the third set to choose from. Follow the game directions to play.

*Note: Cards provided are sized to
print with Internet Explorer. The actual size will vary according to your browser.