Caribbean Countries | Ideas for Thinking Day*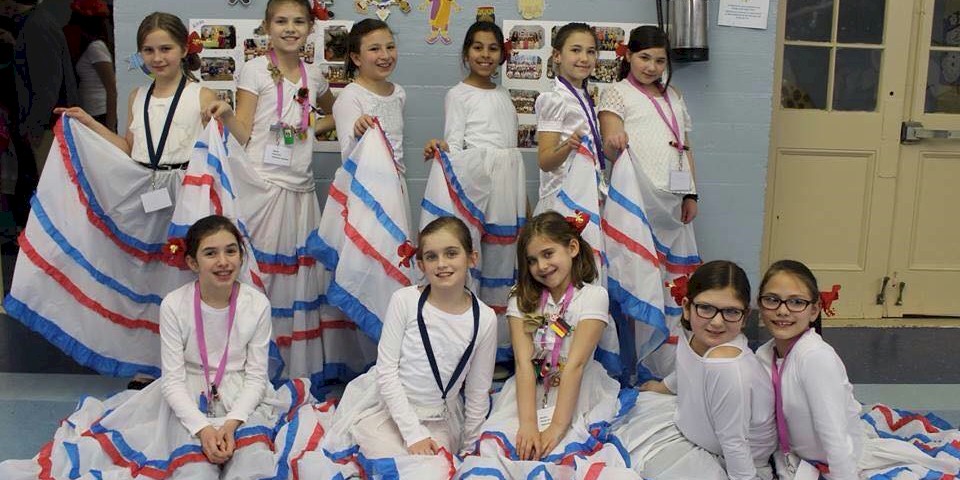 Heidi Hannula's Troop with skirts made from plastic table cloths represent the Dominican Republic.Escape winter chills this February by taking a Caribbean cruise for Thinking Day*! Many of the 7,000 islands in the Caribbean Sea, east of Central America are popular cruise ports and vacation getaways for both relaxation and adventure. Gorgeous barrier reefs call to divers. Honeymooners hike or lounge as vacationing parents take their children for interactive swims with stingrays. Your troop could build a booth to look like a cruise ship or decorate your area in a beach theme. MakingFriends®.com has ideas and products to help make your celebration a success.
Fun Fact: Parts of all four Pirates of the Caribbean movies were filmed in the Caribbean.
There are a variety of costume options for Caribbean countries. The girls might dress as cruise ship staff, tourists or even pirates. Creative pins for swapping for the Caribbean include anything "beachy" like shells or colorful fishes that swim the local coral reefs and cays. To set a Caribbean mood, play some Reggae music.  Then, a fun activity would be to have a limbo contest. For a snack, try some jerk cooking.
In Trinidad and Tobago, Hindu is the second most practiced religion. Diwali (Hindu Festival of Lights) is a national holiday there and is one of the most anticipated events in the country. While Diwali is a religious holiday, it is a national holiday observed by people of all denominations and is celebrated with a unique Caribbean flavor.
*MakingFriends®.com is not affiliated with, endorsed by or a licensee of Girl Scouts of the USA