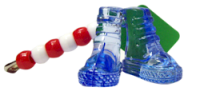 Snow Boots SWAPs

Print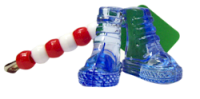 These SWAPs are cute to make for any cold climate country for Thinking Day.
You need:
Instructions:
Open the pin and slide on two boot beads then six pony beads. Write your message on the SWAP tag and slide onto the pin then close pin. 
Join our SWAP Sensation and mail your SWAPs to us and we will send you back some from other Girl Scouts.